Planned Parenthood President to speak at Georgetown, students outraged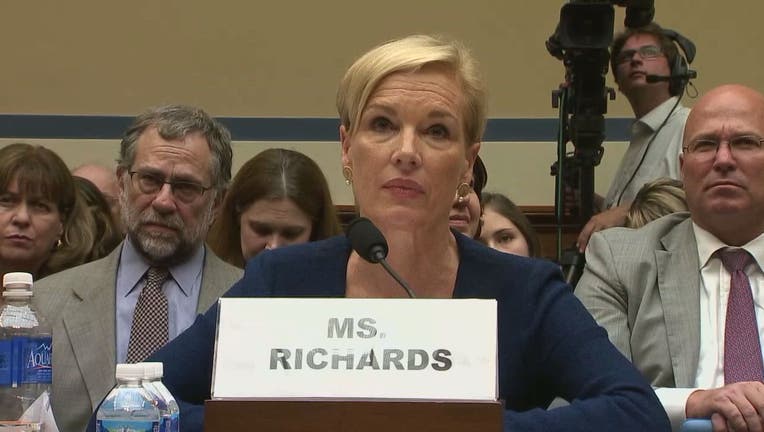 article
WASHINGTON - The nation's oldest Catholic and Jesuit university is under fire for inviting Cecile Richards, president of Planned Parenthood, to speak on campus.
The Lecture Fund at Georgetown plans to host Richards on campus this April.
The Newman Society, a nonprofit organization supported by individuals, businesses and foundations whose mission is to promote and defend faithful Catholic education, launched a petition on Wednesday demanding that Georgetown rescind Richards' invitation.
The petition, "Tell Georgetown: Say NO to Planned Parenthood President," calls on Georgetown to invite someone who supports Catholic teaching, would enhance a truly Christian formation of conscience, respects the true dignity of women and promotes a Culture of Life.
John-Henry Westen, Co-Founder and Editor-in-Chief at LifeSiteNews.com, told FOX 5 that he was approached by the pro-life group at Georgetown University to run the petition platform and he was "very happy to do that."
"For a good number of years Georgetown University has been wrong unfaithful to their catholic identity," said Westen.
A statement released by Georgetown University said that the university recognizes "that the perspectives of some speakers run counter to the Catholic and Jesuit values that animate our university."
"We work very hard to ensure that these values maintain a privileged place in our community while at the same time providing a forum that does not limit speech either in the content of the view being expressed or the speaker expressing the view," the statement read.
Georgetown student groups are allowed to invite any outside speakers and guests to campus. Guests and speakers, however, are not necessarily endorsed by the university.