Pit bull ban not being enforced in Prince George's County
Prince George's County has stopped enforcing its ban on pit bulls, per court documents. 
A federal lawsuit filed in 2022 by Denise, Sophia and Stephany Venero aims to overturn the law which began in 1997. Court records from the case revealed the ban wasn't being imposed.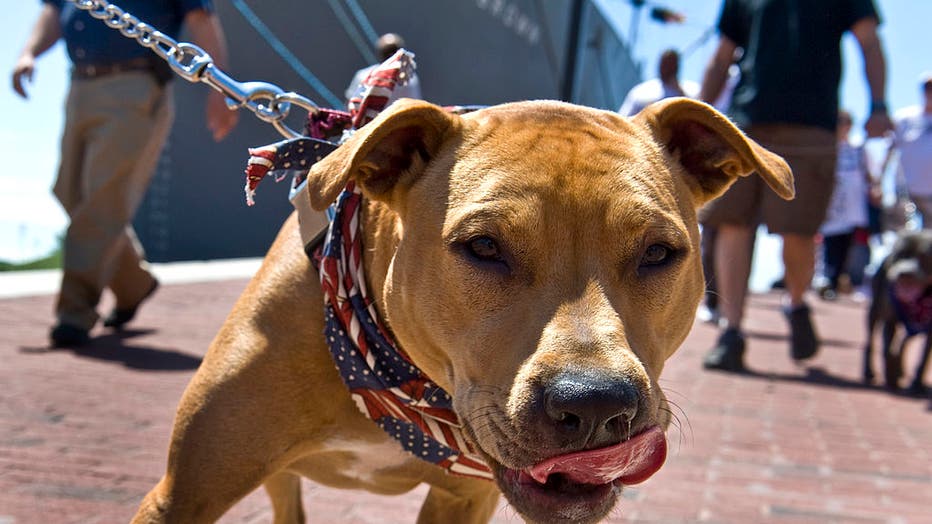 BALTIMORE, MD - MAY 20:Penny Lane, 1 1/2 rescue dog pulls owner Annmarie Chiarini around the Inner Harbor Sunday May 20, 2012 in Baltimore, MD in the Pit Bulls on Parade walk to show that not all pit bulls are violent and aggressive. (Photo by Kather
Filings also show that the county is working to update procedures for determining what constitutes a pit bull. 
The 57-page suit by the Veneros states their two dogs are not pit bulls but were determined to be by Prince George's County Animal Services after the dogs got out of a fenced-in yard and into a fight with another dog last July.
RELATED STORIES: Dog owner speaks after pit bull mauls elderly man in Montgomery County
The dogs were seized and later returned. But, the lawsuit claims Prince George's County's pit bull ban is subjective and unscientific in how it identifies if a dog is a pit bull.
It also claims the ban violates the 14th Amendment by taking people's dogs without a preliminary hearing.