PHOTO: Driver loses control, lands in community pool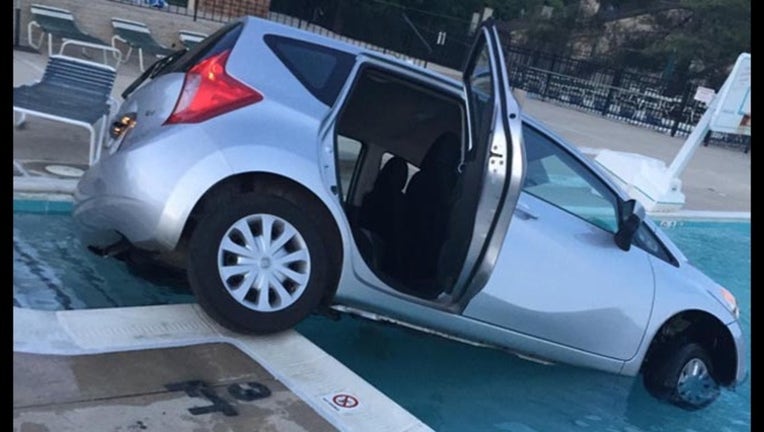 The driver of a car lost control and crashed through a pool fence, coming to a stop in a community pool in Germantown on Wednesday night. Fortunately, a Good Samaritan was there to help.
Police say the accident happened along Winding Creek Way in Germantown around 8:15 p.m. The driver apparently confused the brake and the accelerator, sending him over the curb, through the fence and into the pool. He wasn't injured, and has not been identified. The man was cited for driving without a license and failure to control speed to avoid a collision.
Mike Williams, who is the vice president of RSV Pools, witnessed the crash, and jumped in to help. Williams assisted the driver in getting out of the car, called EMS and Montgomery County police, and a tow truck from his cell phone.