OBX community asks DMV teens to stop 'out of control' beach behavior
WASHINGTON - Some beach communities in North Carolina are sending a stern message to high school seniors from the DMV to keep beach week partying to a minimum. 
Many high school seniors in the DMV area celebrate graduating by heading to the beach with friends after school ends in June, a tradition known as "beach week" or "senior week."
In a letter sent to area principals in North Carolina, Virginia and D.C., the Corolla Civic Association in North Carolina's Outer Banks detailed the "atrocious and intolerable behavior" that occurred in Corolla last June with 116 arrests, including 66 underage drinking charges, 32 fake ID charges and 23 drug-related offenses.
"It was the belligerence that was primary. We had residents who felt unsafe because somebody got in their face, we had lifeguards who had to call for police backup because the crowds would not comply with their instructions, and now we're talking safety. And it gets into the nighttime and it's just belligerence," said Tony Cerri from the Corolla Civic Association.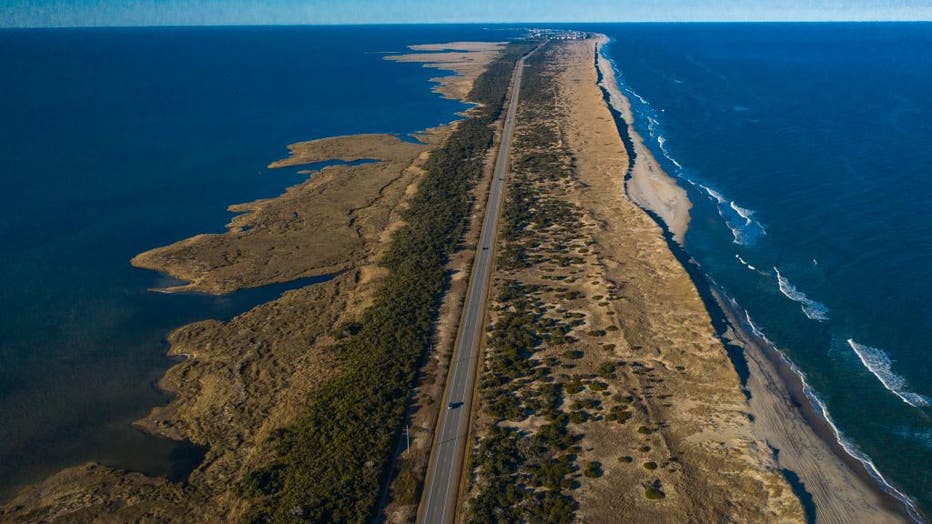 Drone aerial view of Outer Banks Highway 12 with Atlantic Ocean and Sound on both sides, Cape Hatteras National Seashore. (Photo by: Visions of America/Joseph Sohm/UCG/Universal Images Group via Getty Images)
FOX 5 spoke with a rental and leasing agent in Corolla who said that last year in particular, many of the incidents were caused by kids and adults from the DMV, particularly schools in Northern Virginia and D.C.
"We want all visitors to enjoy Corolla, including young folks who have just passed an important milestone in their life, but all visiting families need to be able to enjoy their time here without the fear or burden of out of control 'Animal House'-type behavior," reads part of a letter from the Corolla Civic Association Letter. 
A particular point of frustration from the rental agent and civic association: Parents.
OBX Property Manager Brook Sparks says some parents who do come as chaperones aren't helping, and some parents who don't come are putting their names on leases for kids without showing up.
"The most common way, because property managers are searching the email addresses, now it's the parents that are putting their name on the lease," said Sparks. "As soon as they take occupancy and the leaseholder is not there, they're in breach of contract and we can evict them."
The civic association is in the process of drafting a letter to send to school districts, focused on North Carolina, as well as districts in Nothern Virginia as well as private schools. 
"Beach week has been getting worse progressively, but last year there was an exponential jump in what happened, so we just decided we were going to do something," Cerri said
The civic association, homeowners associations, police and even the magistrate office participated in a meeting last fall creating a plan to mitigate issues.
"The local sheriff's office has committed extra staff, more patrols, we know the type of house that these kids gravitate towards. So in the middle of the night, we're going to be riding around, they're going to be going from house-to-house-to-house. So our plan is to make sure that we deter more people from coming," Sparks said.