Nowhere will be safe: Can scary words save the public from Irma?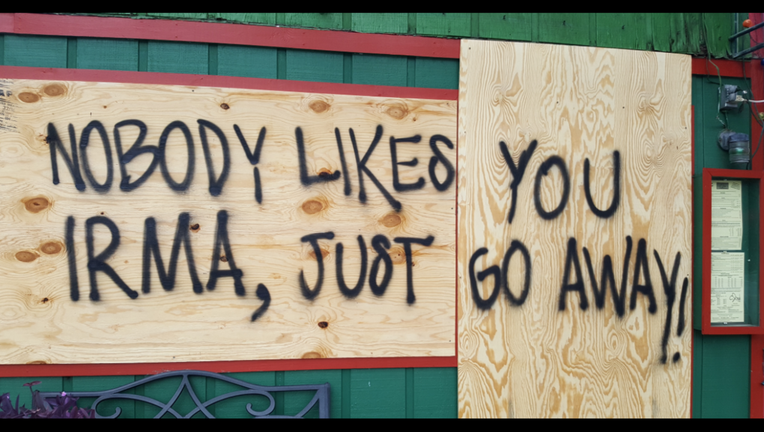 article
WASHINGTON (AP) - Catastrophic, life-threatening, extremely dangerous. Scary? Forecasters hope so.
The National Weather Service are using as fearful words as they can, on purpose, to warn people about Hurricane Irma and shock them into action, just as they did last month for Hurricane Harvey.
"Words like catastrophic, get out, life-threatening, hopefully it will sink in," said National Hurricane Center spokesman and meteorologist Dennis Feltgen.
The weather office on the Florida Keys may have done him one better.
"***THIS IS AS REAL AS IT GETS***NOWHERE IN THE FLORIDA KEYS WILL BE SAFE***YOU STILL HAVE TIME TO EVACUATE***" The National Weather Service's Florida Keys office tweeted Friday.
A year ago, the National Weather Service announced it would stop screaming in all capital letters unless in case of emergency. This is an emergency.
The hurricane center used all capitals some places and in other places just kept hinting at death if you don't pay attention.
"Irma is expected to make landfall in Florida as an extremely dangerous major hurricane, and will bring life-threatening wind impacts to much of the state regardless of the exact track of the center," a Friday posting wrote. "This is a life-threatening situation. Everyone in these areas should take all actions to protect life and property from rising water and follow evacuation instructions from local officials."
During Harvey, Feltgen joked he was running out of words to convey how dangerous the storm was. He said the situation was the same with Irma on Friday.
"Do I need to bring a thesaurus here and see what I can do with it," Feltgen said. "This is a storm that will kill you if you don't get out of the way."