New high-tech 'Blueprint' schools opening in Prince George's County
SUITLAND, Md. - Prince George's County Executive Angela Alsobrooks announced Monday that six new schools are opening this school year, adding 8,000 new desks for PGCPS students. 
Leaders and educators toured one of the county's newest schools Monday, stopping by Drew-Freeman Middle School in Suitland. 
It's one of the schools built through the alternative construction finance program, which is a public-private partnership that's been in place for the past couple of years.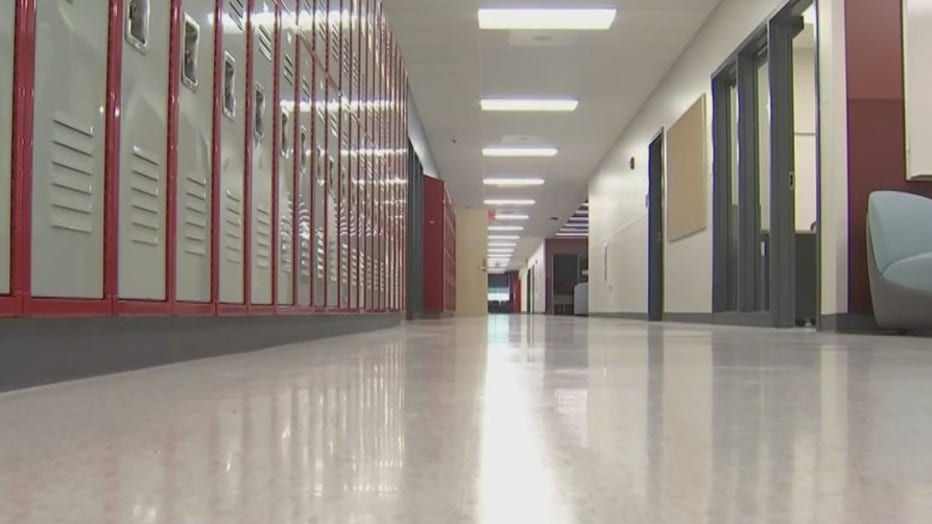 Hallway at Drew-Freeman Middle School in Suitland, Maryland. 
These Blueprint schools, as they are also called, come equipped with science, tech, engineering, art, and math (STEAM) programs as well as labs, a video production studio, and more state-of-the-art features. 
"We are excited to open six new schools this fall, providing state-of-the-art buildings conducive to learning for our students and staff," Alsobrooks said in a statement. "When I took office, we had to find an innovative approach to address our school construction backlog. We're proud that the first phase of this program has proven successful and delivered six new schools at record speed. We're also proud that this school construction program is creating generational wealth by supporting our local and minority-owned businesses and our local unions. Overall, we've broken ground on 10 new schools in the past three years and look forward to breaking ground on even more new schools through the second phase of the ACF program."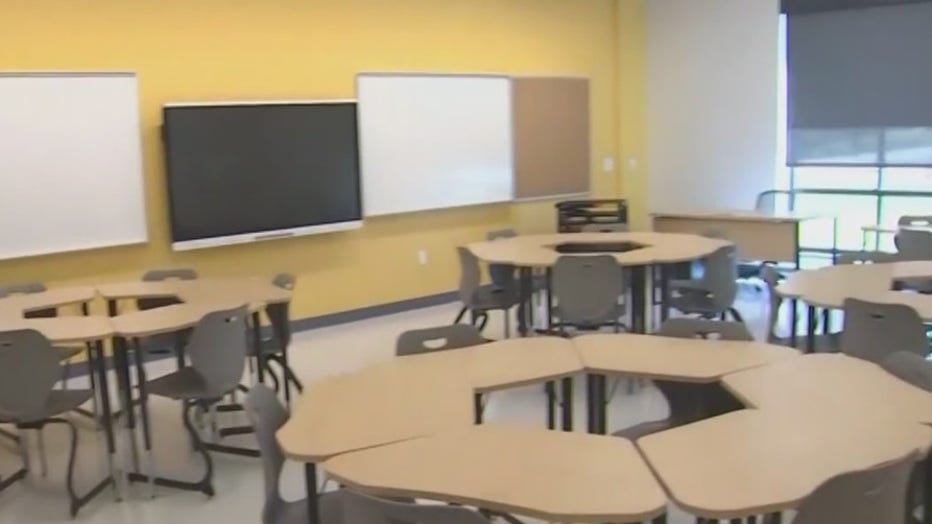 Classroom at Drew-Freeman Middle School in Suitland, Maryland. 
"This building should be the standard for every school in Prince George's County. I am grateful for the support of County Executive Alsobrooks, the County Council, state legislators, Board of Education, Prince George's County Education and Community Partners," added Millard House II, Superintendent of Schools. "Our students cannot afford to wait for fully modernized buildings. The learning costs and opportunity costs are incalculable. The Blueprint Schools program is a model for other states and school districts across the country."
Hyattsville Middle School; Kenmoor Middle School in Landover; Sonia Sotomayor Middle School in Adelphi; Walker Mill Middle School in Capitol Heights; and Colin L. Powell Academy in Fort Washington are the other five schools that are expected to open doors to students in the fall.