New gun restrictions spark debate in Maryland legislature
ANNAPOLIS, Md. - Last June, the Supreme Court reinforced the Second Amendment when it held that you have the right to carry a gun in public for the purpose of self-defense. 
Now, Maryland lawmakers are trying to limit the scope of the court's decision in a new bill. 
In the six months between when the Supreme Court's decision in Bruen came down on June 23 and the end of 2022, Maryland State Police received nearly 80,000 new applications for concealed carry permits. In 2021, they received just over 12,000 new applications. That 650% jump spurred Maryland Democrats to take action.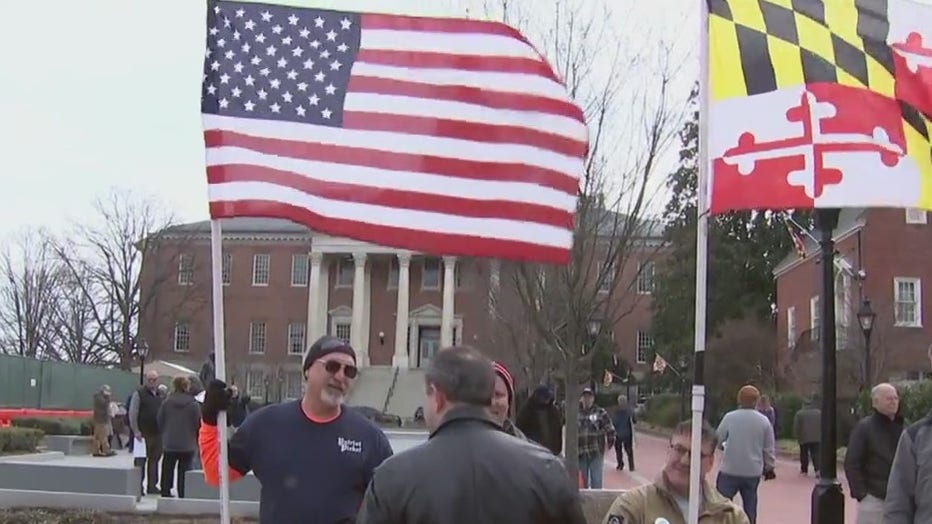 Maryland Senators Tuesday considered Senate Bill 1. If passed, it would block you from carrying a firearm onto someone else's property without express permission and stops you from carrying a firearm within 100 feet of a place of public accommodation. 
READ MORE: Maryland to suspend 'good and substantial reason' for wear and carry gun permits
Gun rights advocates showed up outside the capitol Tuesday morning to rally opposition to SB 1. They call the bill flat-out unconstitutional. 
"It makes me feel angry because they are just ignoring the third branch of government," said Paul Brockman with The Patriot Picket. "They are saying to the Supreme Court you don't matter, we're going to do this anyway."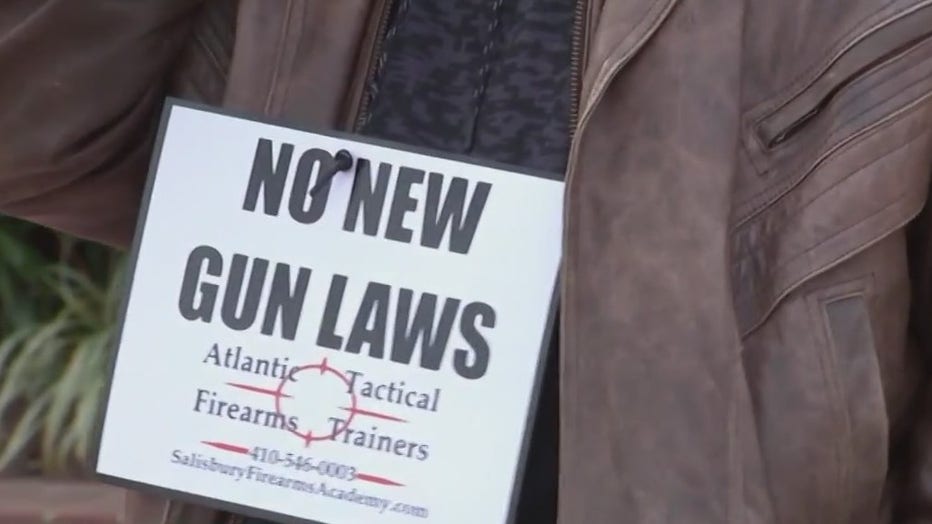 "This is very important and very pragmatic for someone who could easily be attacked when they're out alone in public, and now they want to take up public spaces as gun-free zones and I don't understand it. I don't agree," said Karla Mooney, a firearm instructor FOX 5 spoke to at the rally. 
The bill is similar to a New York law passed just eight days after the court's decision in Bruen restricting possession in "sensitive places." Maryland's new Attorney general Anthony Brown signed onto a brief supporting New York's law arguing that the Second Amendment allows states to enact firearm regulations based on local needs. 
'Ghost gun' registration now required in Maryland
On Tuesday, proponents of the bill testified that the text of the bill is carefully tailored to the court's decision last June and is critical for public safety.
"Who knows who has a gun and what areas stores or grocery stores or church that you won't get mad and shoot up everybody," said Darlene Rainey, a Maryland native who was a victim of gun violence. "So why would you pass a bill like that? My son was murdered through gun violence, and it has been four years ago – Lamont William Adair Jr." 
If SB 1 does pass, it will almost certainly face legal challenges. Just yesterday, a federal judge in Maryland heard a challenge to a similar law in Montgomery County banning firearms within 100 feet of places of public assembly like parks and shopping malls. 
We expect to hear a decision in that case in the coming weeks.