Neonatal ICU kids reunite at Fairfax hospital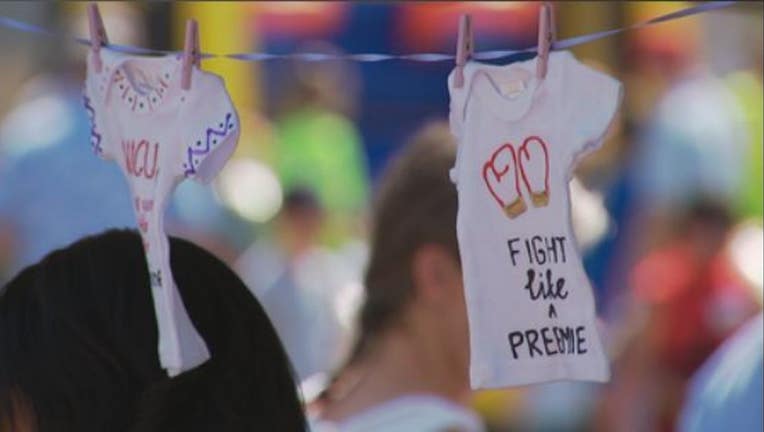 article
ANNANDALE, Va. (FOX 5 DC) - Dozens of families who have been through the Inova Fairfax Hospital's Neonatal Intensive Care Unit gathered for a special reunion Sunday.
Parents and kids came out for activities, music and face-painting for the annual event that's been going on for more than two decades.
Every year one in 10 newborns are admitted to a NICU because they are born too soon, too small or with a birth defect. This event is a chance for families who have graduated from the Inova Fairfax NICU to visit and thank the doctors and nurses who helped care for their baby.
The guests included the Bofetti family, whose daughters 9-year-old Gianna and 5-year-old Gemma were both born at 22 weeks.
"We have our family because of them, they did such an amazing job with our girls," mother Dianne Bofetti said. "In the beginning it was difficult; they were both here five months each. (NICU staff) were a huge part of our life for a long time and they did an amazing job."
"It's important too that parents see that if the odds seem really tough, it's still worth it to try because these two are miracles," father Jason Bofetti said.
The oldest graduate of the Inova Fairfax NICU is now 35 years old.
More than 1,000 families attend this NICU reunion every year.