National Zoo's panda Mei Xiang could be showing signs of pregnancy; panda house closed to public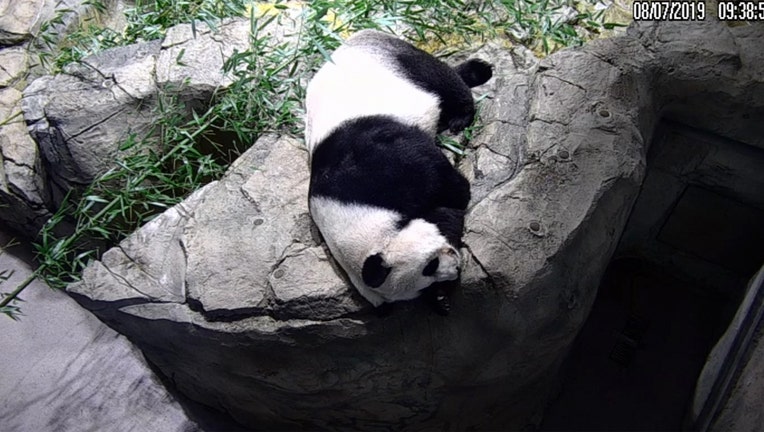 article
WASHINGTON - Behavioral changes in one of the National Zoo's pandas could mean she's pregnant.
The zoo said that they have been monitoring their panda, Mei Xiang, over the last several months to determine if she is pregnant or is experiencing a pseudopregnancy. Veterinarians have been conducting regular ultrasounds but have not seen anything yet. Officials hope to have their answer by the end of August.
The panda house will be closed to the public to provide Mei Xiang with a quiet environment. Visitors will still be able to see Bei Bei and Tian Tian outside in their yards. The best time to see them outside is early in the morning between 8 a.m. and 10 a.m., weather permitting, the zoo says.