National 9/11 Pentagon Memorial to close for repairs
ARLINGTON, Va. (FOX 5 DC) - The National 9-11 Pentagon Memorial will soon close for about eight months.
It's primarily so crews can address re-occurring failures of the lighting systems in the pools under the memorial benches caused by water seeping into the fixtures.
A release from the U.S. Department of Defense also noted that the entire electrical system at the Pentagon Memorial will be replaced, including all of the bench lighting, as well as the entire electrical conduit that feeds power to the light fixtures.
The project is scheduled to begin Monday and is expected to run until the end of next May.
Officials said the closure will take place in two phases. While the memorial bench area is expected to be closed for the duration of the work, the Memorial Gateway entrance will remain open to the public until mid-November.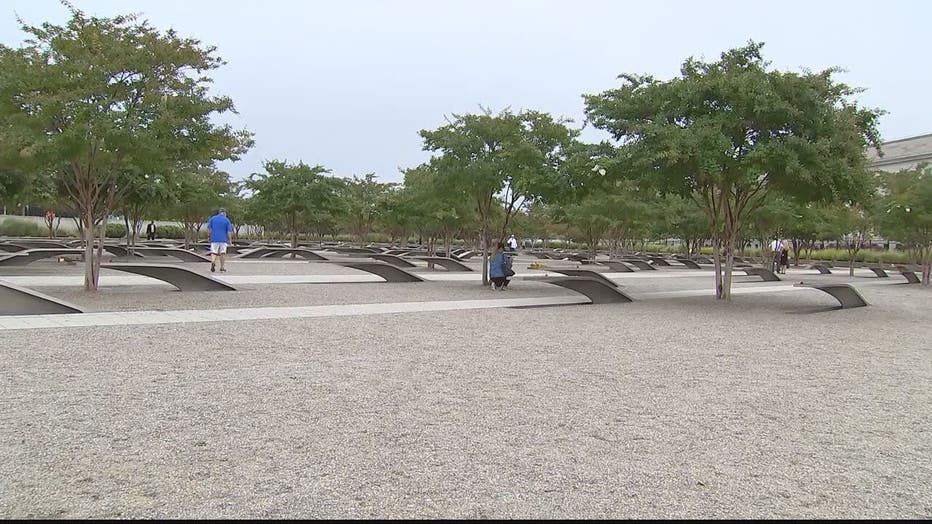 National 9/11 Pentagon Memorial (FOX 5 DC)