Motorcyclist dies in crash following Rolling Thunder event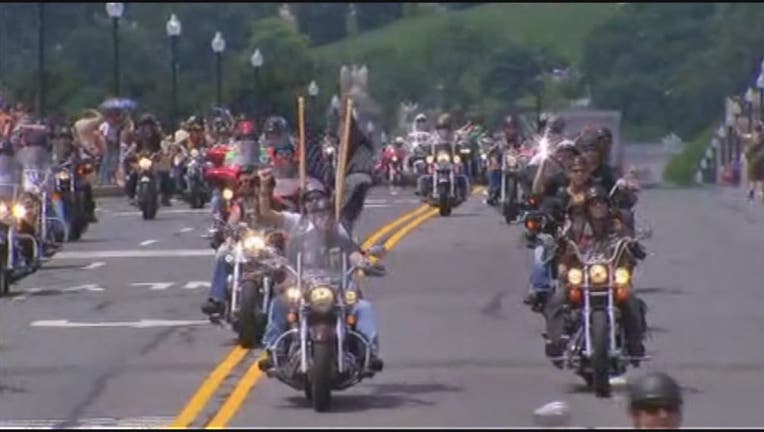 ARLINGTON, Va. (AP) -- Virginia State Police say a motorcyclist from Indiana who had participated in Sunday's Rolling Thunder event on behalf of veterans in Washington was killed in a crash shortly after the rally ended.
Virginia State Police spokeswoman Corinne Geller says the man died following a crash at about 4:15 p.m. Sunday on Interstate 66 in Arlington. Geller says as the man approached the Rosslyn tunnel with other motorcyclists they came upon stopped traffic and the man was unable to brake in time. Geller says the man, who was wearing a helmet, fell from his bike. He was taken George Washington University Hospital where he died.
Geller identified the man Monday as 66-year-old Craig A. Vanbrunt of Pendleton, Indiana.