Montgomery County town ends prohibition on backyard chickens
POOLESVILLE, Md. - A town in Montgomery County will be allowing residents to keep chickens on their property.
Poolesville in Montgomery County passed an ordinance this week that reverses the prohibition on being able to keep chickens in your backyard.
While the county as a whole allows chickens to be kept in backyards, the town put in a rule prohibiting them nearly 40 years.
READ MORE: US farm group calls for probe of high egg prices
That prohibition remained in place until this week. After a year's worth of back and forth, the Poolesville Town Commissioners President Jim Brown voted to lift the prohibition.
"It makes sense that we have to deal with things with sensitivity, and we have to have our residents as a whole be happy with our decisions – I think they're there," said Brown.
The decision comes as egg prices remain high across the country after their record highs in December.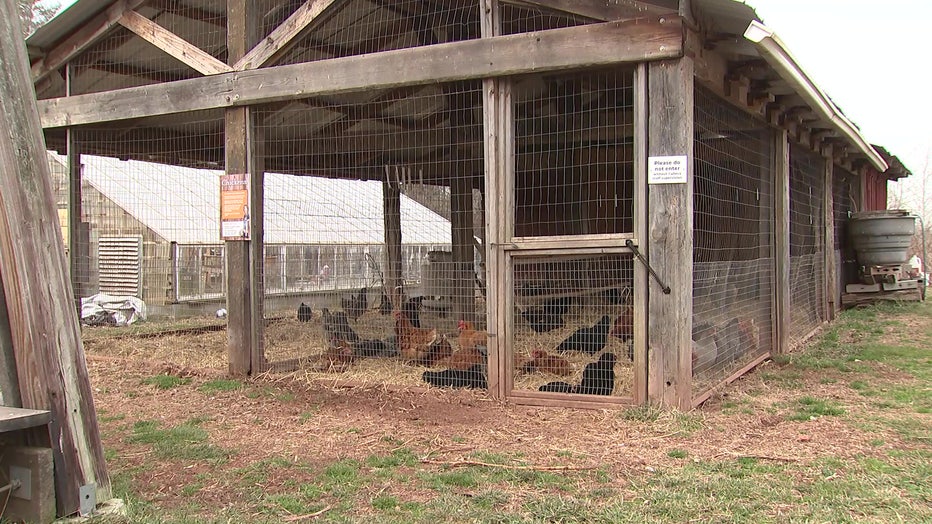 The year-long effort to overturn the ban was spearheaded by Elizabeth Carpenter.
She says she went to meetings and spoke about the benefits of having chickens. The Town Commissioners President tells FOX 5, the issue is something that's come up over the years, but Carpenter's diligence led to a reconsideration, and ultimately a 4-1 vote to allow chickens in backyards with certain restrictions.
"I feel humbled by it. I think what people realize is that, you know, in the privacy of your own backyard if you are enjoying a hobby in your own backyard, you should be able to do that," Carpenter tells FOX 5. "Honestly, most people don't want to keep chickens, it's a lot of work, it's expensive, you don't save money on eggs, you spend more money on birds than you do in buying eggs, so I feel like it's a hobby of enjoyment."
READ MORE: AP fact check: Egg shortage breeds chicken-feed conspiracies
The rules for keeping chickens allow for a maximum of six chickens in a backyard. It also prohibits people from having roosters.
The rule would also require chicken keepers to take a class on proper maintenance, and to register their chickens with the town. After registering, Poolesville town officials will inspect the property and grant licenses to keep chickens.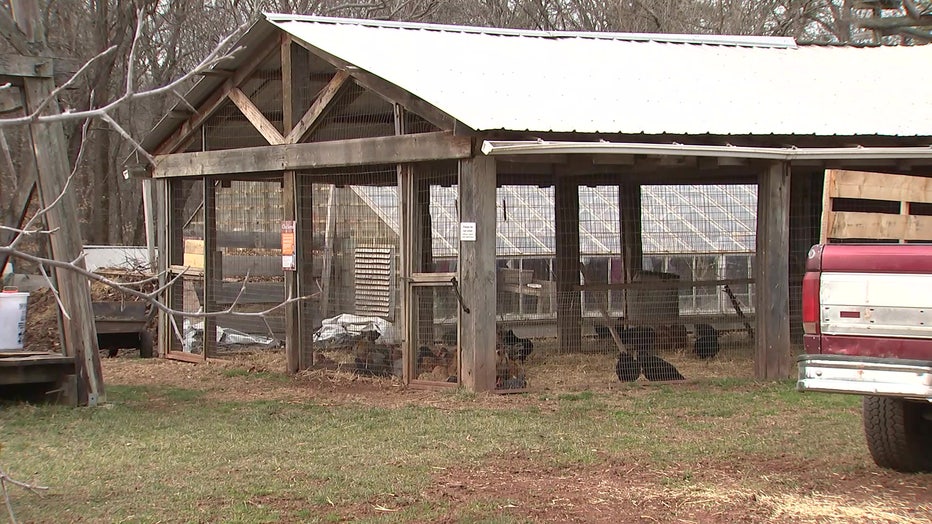 Chicken coops will also have to be kept a certain distance away from other neighbors.