Montgomery County calls on skaters to shape 5 new parks
BETHESDA, Md. (FOX 5 DC) - Grab your boards, bikes, and scooters, Montgomery County is adding five new skate parks. 
Before they break ground on the bowls or bring the rails and half pipes in, Montgomery Parks is asking local skaters to speak up and give their input on features they'd like to see. 
This week, they released a new survey that asks questions such as "Why do you go to the skate park? What makes you feel welcome in a skate park, and how do you usually get to them? 
OLNEY, MD - APRIL 2:  David Goldberg, 16, of Brookville, Maryland, skates the rail at  Olney Manor Skate Park on Friday, April 2, 2010. As area government look to cut their budget it's unclear what will happen to the if a proposal to eliminate funding for the popular rink is realized.  (Photo by Nikki Kahn/The Washington Post via Getty Images)
The goal is to build five new dream parks across the county ultimately. 
"We want to make Montgomery Parks a skateboarding destination in Maryland and the Mid-Atlantic region while providing quality neighborhood amenities for local skaters," said Christie Ciabotti, project manager for the skate park study. "Input from skate park users–including survey data–will help us build the best skate parks possible."
As part of their summer public outreach campaign, Montgomery Parks members will be attending skating events to engage with the community. They also want to hear from non-skaters as well, like parents whose kids are into these activities, and residents who live near the proposed sites. 
Up first is the Ovid Hazen Wells Recreational Skate Park. Construction in the Clarksburg neighborhood is scheduled to begin in the summer of 2024, and it could open in the fall of 2025.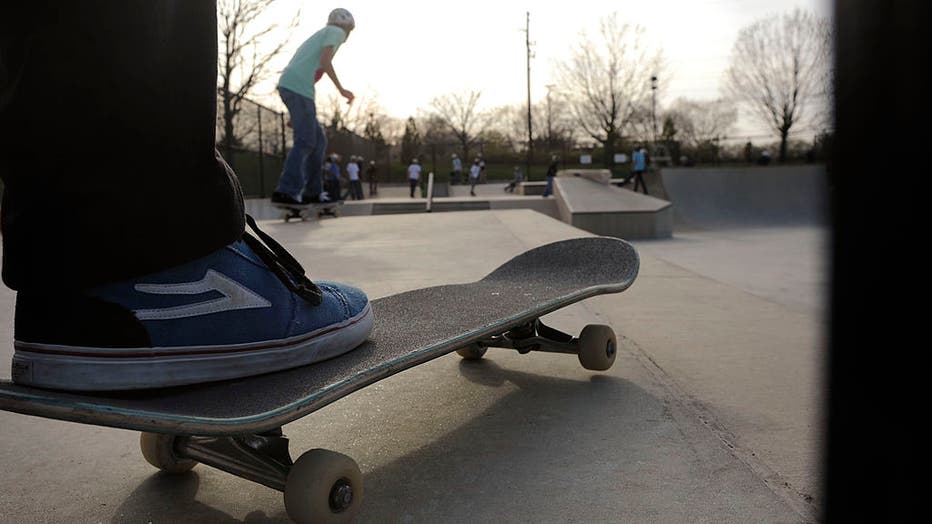 The rest of the skate parks in Wheaton, Silver Spring, South Germantown, and Kensington won't be shreddable for another few years. In the meantime, Olney Manor Skate Park, Takoma-Piney Branch Skate Park, and Woodside Urban Skate Park are currently open daily. 
If you're interested in helping build an ultimate skating experience, start by filling out the survey here.