Missing cow on the loose in Virginia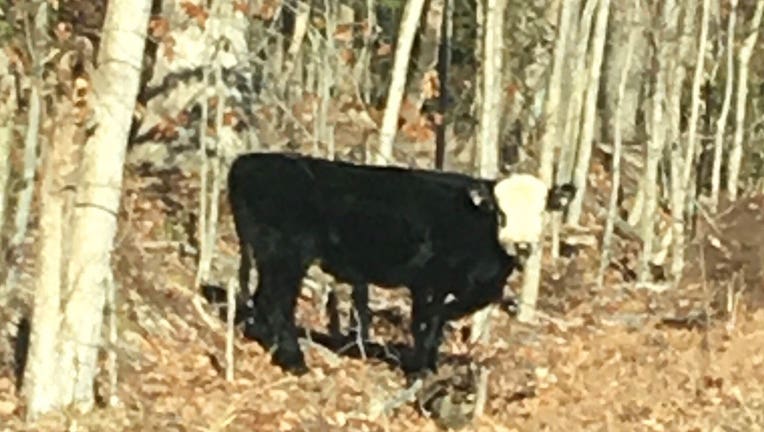 article
WILLIAMSBURG, Va. - An elusive cow is on the loose in Virginia, according to police.
York Poquoson Sheriff's Office says the missing bovine has been seen roaming free in a wooded area near Penniman Road in Williamsburg.
They say a sergeant put out some bales of hay in the area near where it had been seen resting.
The Sheriffs say animal control has plans to catch the cow and deliver it to a rescue facility.
Anyone who has spotted the cow is asked to contact police.