Metro to extend hours during Nationals home games in World Series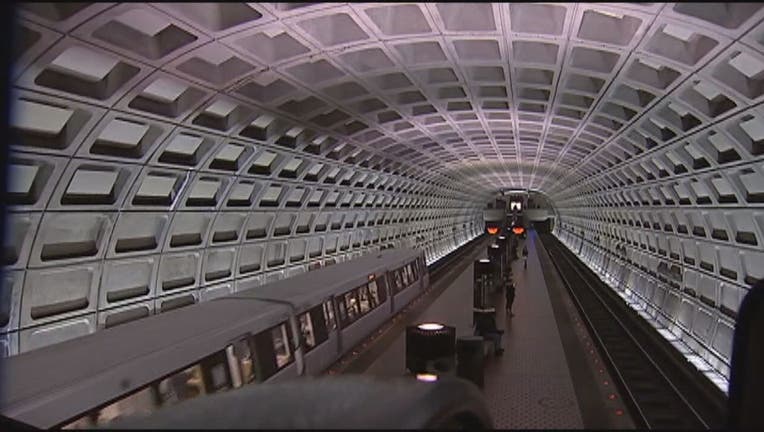 WASHINGTON (FOX 5 DC) - Metro is extending their hours so fans attending Nationals World Series games won't have to worry about missing their train.
RELATED: Washington Nationals punch ticket to World Series after sweeping St. Louis Cardinals in NLCS
The transit service says they will "flex" their operating hours so that trains will continue running and that the Navy Yard-Ballpark Station will remain open for 20 minutes after the end any World Series game.
During the extended operations, the Navy Yard-Ballpark Station will be the only station where customers can enter the system. All other stations will be open for exit only.
Here are the full extended operation details:
- Normally, Monday-Thursday, the last Greenbelt-bound train departs Navy Yard-Ballpark at 11:22 p.m.
- If the game is still in progress at 11 p.m., then Metro will flex its normal closing time by staying open 20 minutes after the game ends, up to one hour later than normal if necessary. (In the unlikely event that a game is still in progress at midnight, please note that Metro will not be able to stay open later than 12:22 a.m. -- one hour later than normal.)
- If Metro stays open later than normal, trains will continue running on all lines. Navy Yard-Ballpark station will be entry only and all other stations will be exit only.
- If there is a line to enter the station, please be assured that Metro will accommodate all fans who are in line 20 minutes after the game ends.
- Customers transferring to Yellow, Blue, Orange or Silver lines should make the transfer at L'Enfant Plaza. Customers transferring to the Red Line should do so at Gallery Place.
You can catch all of the World Series on FOX 5 beginning on Tuesday, Oct. 22!