Metal detectors fast-tracked at DuVal High School following fatal shooting of student-athlete
LANHAM, Md. - Just two weeks into the school year, gun violence claims the life of a DuVal High School student-athlete. 
"It's just devastating it really is," said Prince George's County State's Attorney Aisha Braveboy. 
She is working closely with police to bring justice to 16-year-old Jayda Medrano-Moore and her family. 
"This is a case that can, and I believe will be solved," Braveboy said.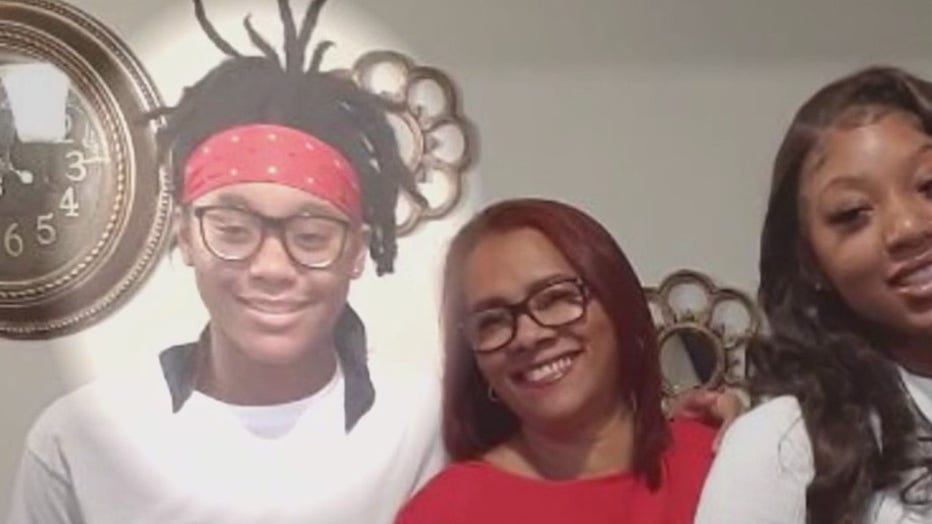 Jayda Medrano-Moore (L) with her family. 
The state's attorney says there were a number of students who witnessed the shooting that happened on Palamar Drive just before 4 p.m. on Monday. 
Prince George's County police say there was a dispute between two groups taking place when at least one shot was fired. 
"I do believe that the individual responsible is known to one or more of those students," Braveboy said. 
She wants students to not let fear get in the way of doing the right thing. 
"Please come forward, you will be safe. We will protect you," Braveboy pleaded. 
Protecting students in the school building is also a priority for county leaders. 
Brand new metal detectors at the front entrance of DuVal High School were installed and used for the first time Wednesday morning.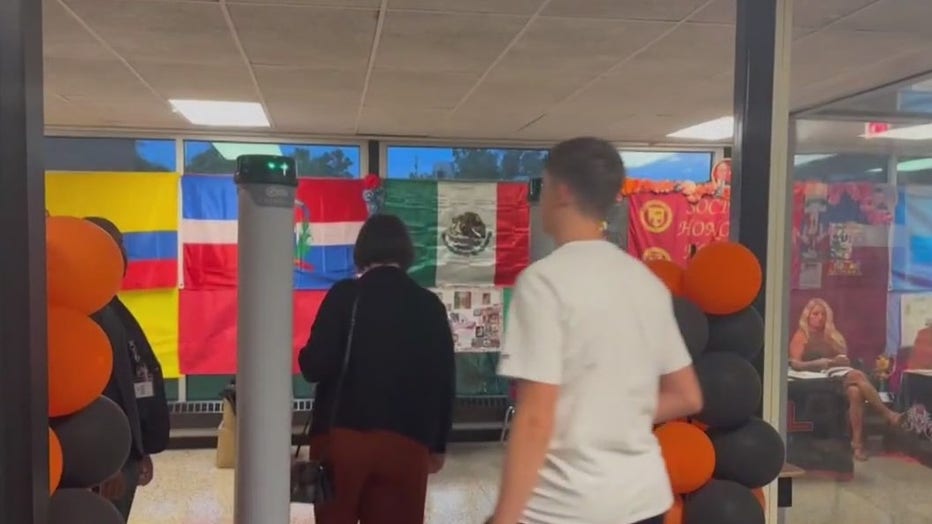 Students and staff walk through the new metal detectors at Duval High School
The screening devices are going into all public high schools in Prince George's County in phases. 
DuVal initially was part of phase two, which rolls out in October, but after Jayda's murder plans changed. 
"We are going to move that up to ensure that this community feels the kind of safety that we know that it wants," said Superintendent Dr. Millard House II at a press conference on Monday. 
So far, the devices have been installed in Suitland High School, Dr. Henry A. Wise High School, Bowie High School, High Point High School, Central High School, and Oxon Hill High School.  
A PGCPS spokesperson explained that phase 2 of the rollout will begin in October, and all the county's public high schools should be equipped with the metal detectors by the end of the first semester. Phases three and four (middle schools) will be complete by the end of the second semester.
Braveboy told FOX 5, she can't confirm if the shooter is a juvenile but if they are and when they are caught, she's charging them as an adult. 
"I don't like prosecuting kids and sending them away for years, but I will do it to protect the community," she said.  
Anyone with information on this case is asked to call 866-411-TIPS. 
Police are offering an award of up to $25,000.