Md. students collecting, donating prom dresses for girls who can't afford them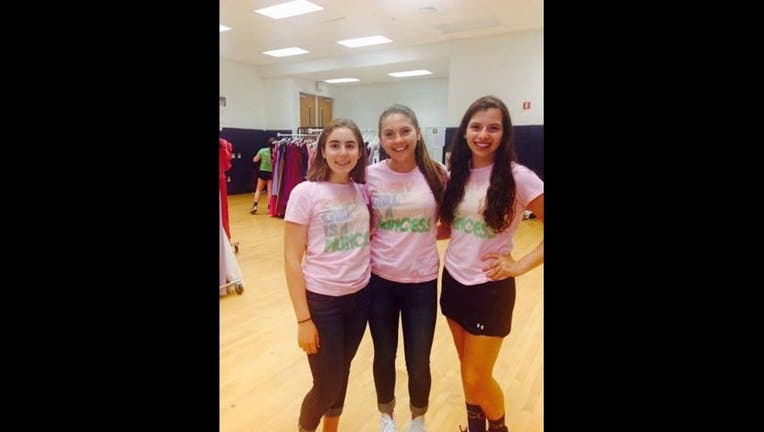 article
BETHESDA, Md. - As prom season approaches, some high school students at a Montgomery County high school are on the search for dresses - but not in the way you may be thinking of.
Madison and Tory Silver, Rebecca Leggett and Lola Epstein are students at Bethesda-Chevy Chase High School in Bethesda, Md., and are part of a school club called Once Upon A Prom, an organization that collects new and used prom dresses and accessories throughout the year that are given away to girls who can't afford them.
The club was created in 2010 by the Silvers' sister, Carly, back in 2010, and it has collected and donated hundreds of dresses over the years.
"It is the best feeling when you are helping a girl pick a dress from the rows of racks," Madison Silver told FOX 5's Laura Evans. "The girl then looks into the mirror, and when it is the right dress, the girl will always turn to her friends with a smile saying, 'I love it!' The team then takes the girl over to another station to find shoes and accessories to make sure she can have everything she needs for prom night. Just their smile when they find the right dress is an amazing sight to see. It makes me realize that the long nights I have stayed up for in order to execute the event are completely worth it."
According to Silver, girls from all over the state are invited to come to Bethesda-Chevy Chase High School on April 13 from 2:30 to 6:30 p.m. to choose a dress for free.
Also, Once Upon a Prom is still looking for dresses of all varieties. If you're interested in donating a dress, they can be dropped off at Bethesda-Chevy Chase's front office.
I always love reporting on young people doing awesome things... So let me introduce you to Rebecca Leggett and sisters...