Max Scherzer look-alike turns heads ahead of Nationals' World Series run
WASHINGTON (FOX 5 DC) - There's a local Washington Nationals fan that's been turning a lot of heads when he's at the ballpark. That's because he happens to look a lot like star pitcher Max Scherzer.
His name is Kevin Kramer and he says he can't go anywhere without people stopping him for a picture!
DOWNLOAD: The FOX 5 DC News app for local breaking news and weather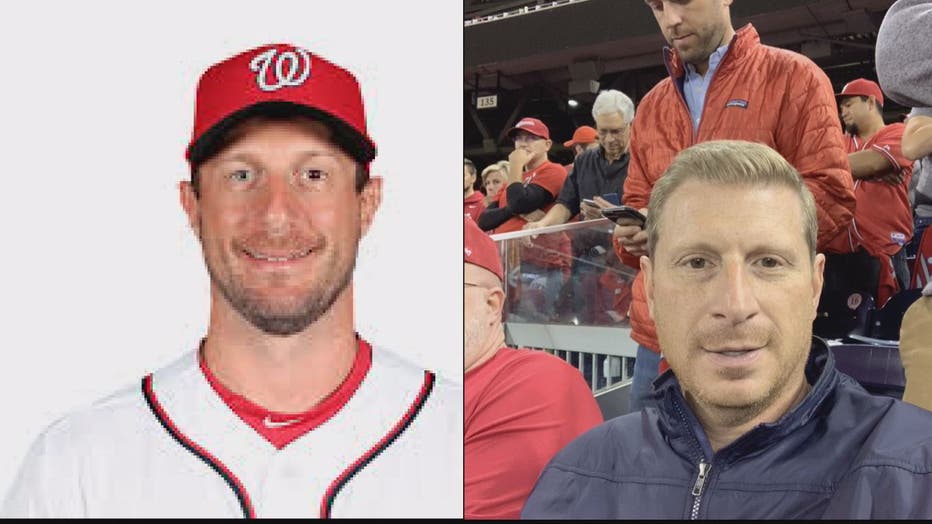 "So, things have obviously been picked up since, especially with the NLCS, because I went to the game, so I would go to these bars before the game to get a couple drinks and then go inside and it's just funny because people think that Max Scherzer is having a beer before the game or he's like waiting in line to get a Nats dog," Kramer told FOX 5. 
FOX 5's Angie Goff says it was wild walking around with Kramer Friday. People kept lining up wanting to say "hi" and "congrats!"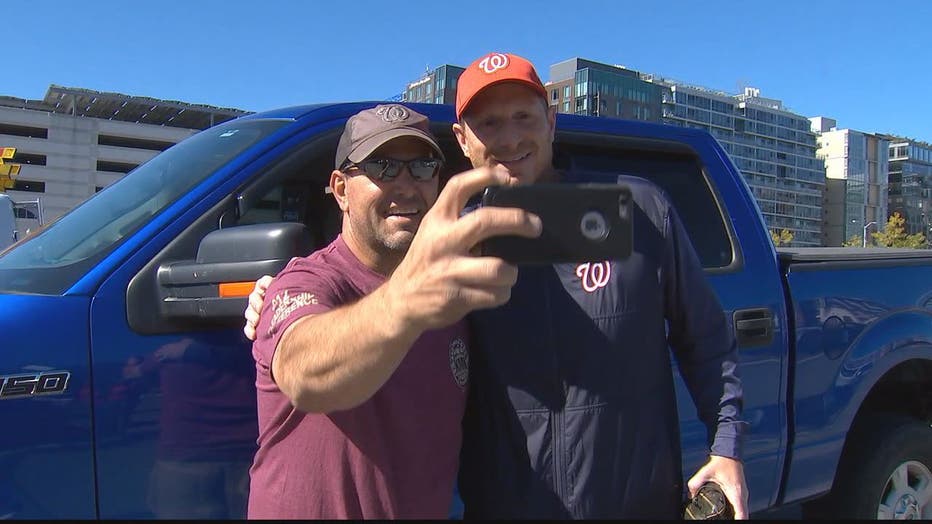 You can watch the World Series on FOX beginning on Tuesday, Oct. 22.