Maryland residents weigh in on ways to cut down on congestion near the Bay Bridge
WORTON, Md. (FOX 5 DC) - Maryland residents are weighing in on ways to cut down on congestion near the Bay Bridge, including at an open house hosted by the Maryland Transportation Authority and the Federal Highway Administration in Worton Tuesday night. It's part of a study paid for with bridge tolls.
RELATED: Delays begin for drivers across Chesapeake Bay Bridge as start of major repair project nears
As of now, four options are on the table. The first is to leave the bridge as is, whereas the other three would all entail new construction. What's being called Corridor Six would build a bridge from MD 100 to U.S. 301 between Pasadena, Rock Hall, and Centerville. Corridor Seven would keep the existing Bay Bridge and add another near it. Finally, Corridor Eight would create a bridge between U.S. 50 and 301 between Crofton and Easton.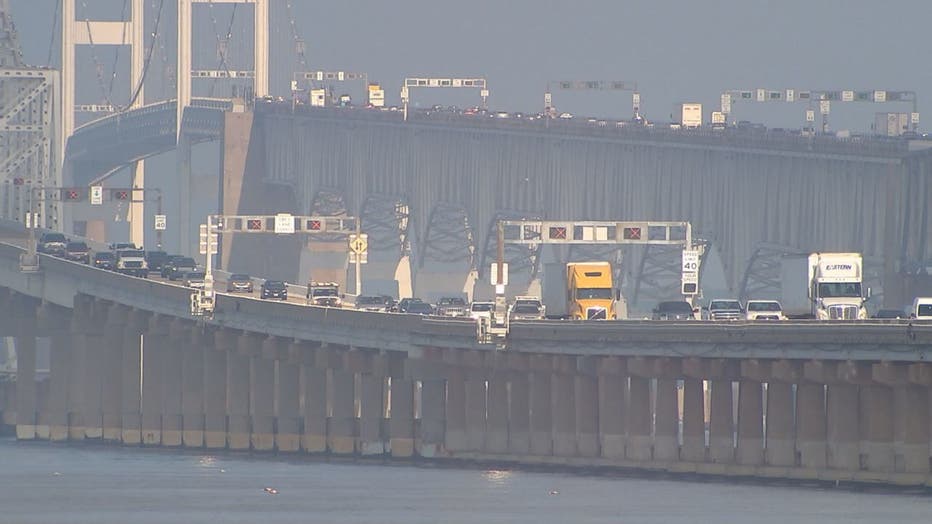 At the open house in Worton, overwhelmingly, residents said they don't want a bridge anywhere near them.
"In this area, I just think it would be the wrong thing to do, from any standpoint," Leona Van Dyke said.
Added Paul Kelsch, "Very quickly I think there will be pressure to develop, to sell farmland, put up developments, and then look like every other sprawl suburb around every other city in the country."
This initial round of open houses runs though next month, although it's unlikely any of the plans will come to fruition anytime soon.