Maryland marijuana sales soar to $87 million in first month of legal recreational use
BETHESDA, Md. (FOX 5 DC) - Marijuana users in Maryland spent more than $87 million on cannabis following the legalization of recreational use in July.
The Maryland Cannabis Administration reports most adults paid for buds at 95 licensed dispensaries. 
During the first weekend of legal recreational use (Friday, June 30, to Sunday, July 2), the Maryland Cannabis Administration released a report revealing Marylanders spent over $10 million on marijuana, nearly tripling sales from the same dates in 2022 when it was only legal for medicinal use.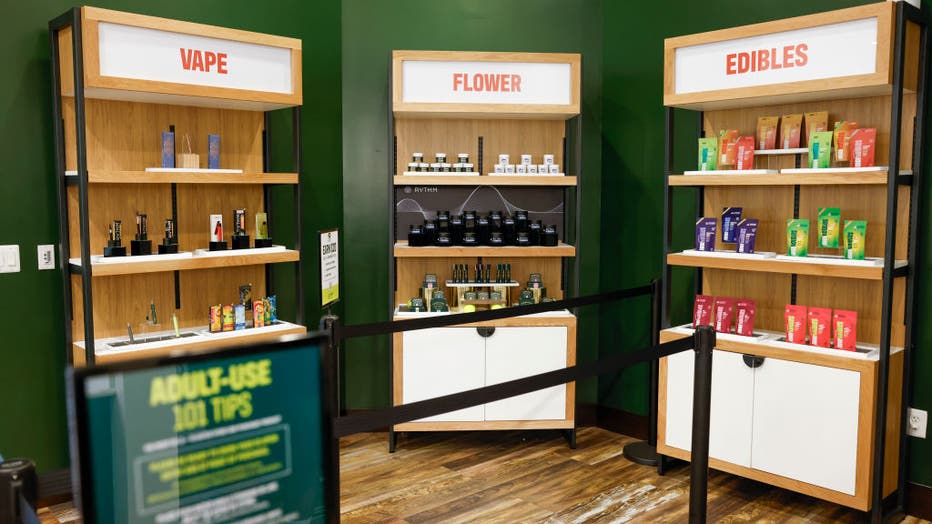 SILVER SPRING, MD - JULY 1: Inside the Rise dispensary in Silver Spring, MD on July 1, the first day adult recreational use of marijuana became legal in Maryland. (Photo by Robb Hill for The Washington Post via Getty Images)
Under state law, adults are now able to grow up to two plants for their personal use and be in possession of up to 1.5 ounces of cannabis. A 9% tax is added to adult-use sales — the same as the state's tax on alcoholic beverage sales.  
The tax does not apply to sales to Maryland residents with medical marijuana cards. 
The Tax Foundation estimates that in 2023, Maryland could generate a whopping $135 million in additional tax revenue.
Check out Maryland's Cannabis Legalization first-month report below: