Maryland man wins $5 million on lottery scratch-off
LANHAM, Md. - A Prince George's County man won a $5 million lottery jackpot on a scratch-off game celebrating the Maryland Lottery's 50th anniversary.
The anonymous winner, going by the nickname 'Happy Dad,' cashed his winning ticket on March 13.
The father of two from New Carrollton plans to pay off his house, take care of other bills, and put his children through college.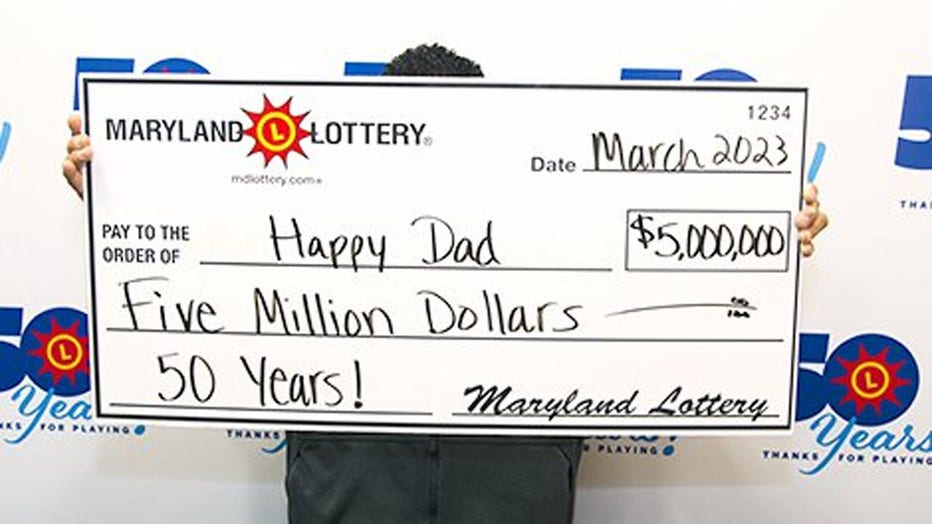 The '50 Years!' scratch-off is part of the Lottery's 50th anniversary celebration, and went on sale Feb. 20.
Two $5 million top prizes, nine $100,000 winners, six $50,000 tickets and 80 $10,000 winning scratch-offs remain.
The lucky scratch-off was sold at Liquor City on Annapolis Road in Lanham. The store will receive a bonus of $5,000 from the Lottery.