Maryland man says he spotted runaway zebras outside Upper Marlboro home
UPPER MARLBORO, Md. - FOX 5's Bob Barnard is hot on the trail of three zebras that escaped a Maryland farm after another possible sighting Wednesday morning .
Download the FOX 5 DC News App for Local Breaking News and Weather
The zebras escaped from a private farm near Bellefield Road and Duley Station Road in Upper Marlboro last Thursday or Friday.
ZEBRAS REPORTEDLY ON THE LOOSE IN PRINCE GEORGE'S COUNTY AFTER ESCAPING FROM FARM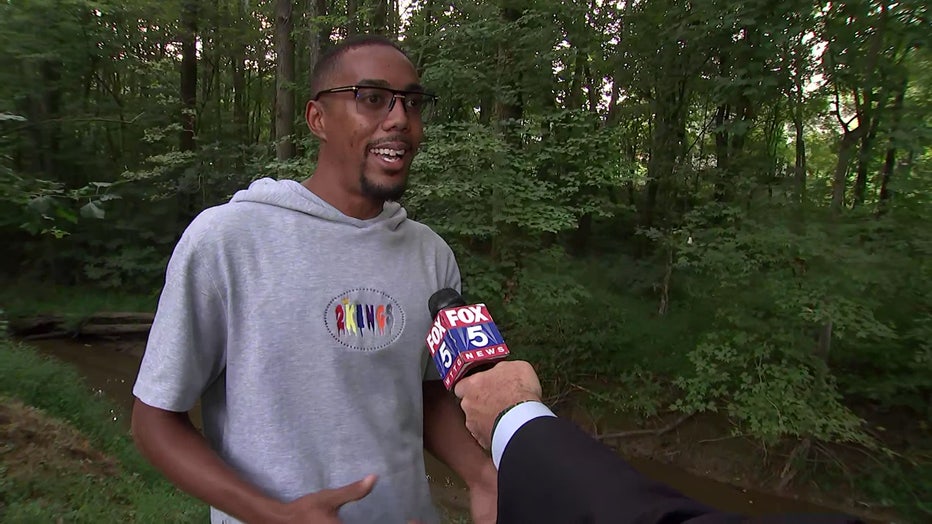 On Wednesday, FOX 5 got a call from a man who lives in Upper Marlboro who said he spotted the animals while he was taking out the trash.
Davon Bennett said he walked outside to throw away his garbage when he looked over and spotted the zebras. At first, he thought his eyes were playing tricks on him. "I just can't believe it. I was at a loss for words," he told Bob.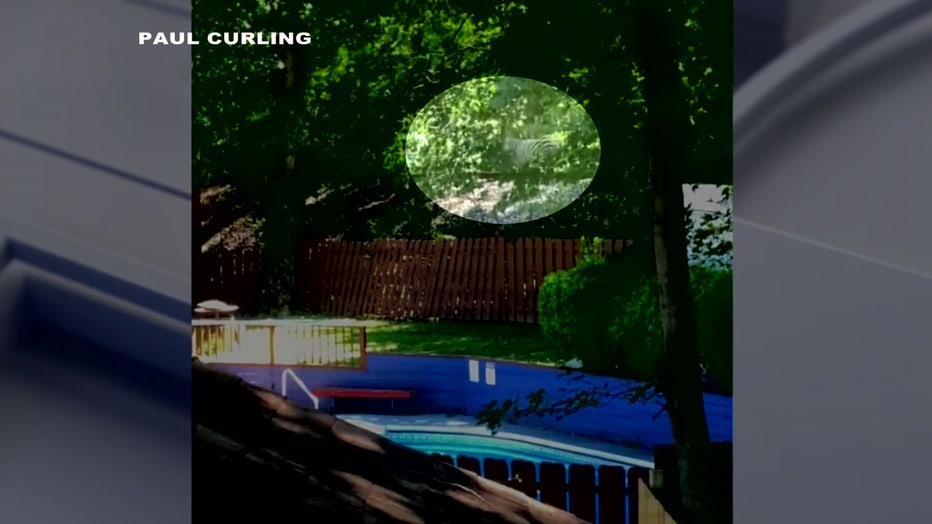 Video taken by FOX 5 viewer Paul Curling last Thursday in Upper Marlboro, Md. showed a few zebras behind his house. Police got at least one call about the zebras back on Aug. 31 where the caller said they saw the animal running in front of a vehicle along Croom Road. More zebra sightings were reported on Sept. 7.
According to Prince George's County Animal Control says the caregiver of the zebras has been putting up feeding stations where they've been spotted. 
Two of the five missing zebras were spotted today on the 8400 block Croom Road. Officials say they travel together in groups, so it is believed the three others are together as well.
Anyone with information on the zebras is asked to call Prince George's County Animal Control.