Maryland man allegedly threatens LGBTQ group in response to Nashville shooting
WASHINGTON - A Maryland man was charged Monday with allegedly making a threatening phone call to an LGBTQ advocacy group in Washington, D.C., a day after a transgender suspect allegedly shot up a private school in Nashville, Tennessee.
In a criminal complaint filed with the U.S. District Court in Baltimore, Maryland, the FBI accuses Adam Michael Nettina, 34, of West Friendship, of leaving a threatening voicemail for the Human Rights Campaign (HRC), in Washington, D.C.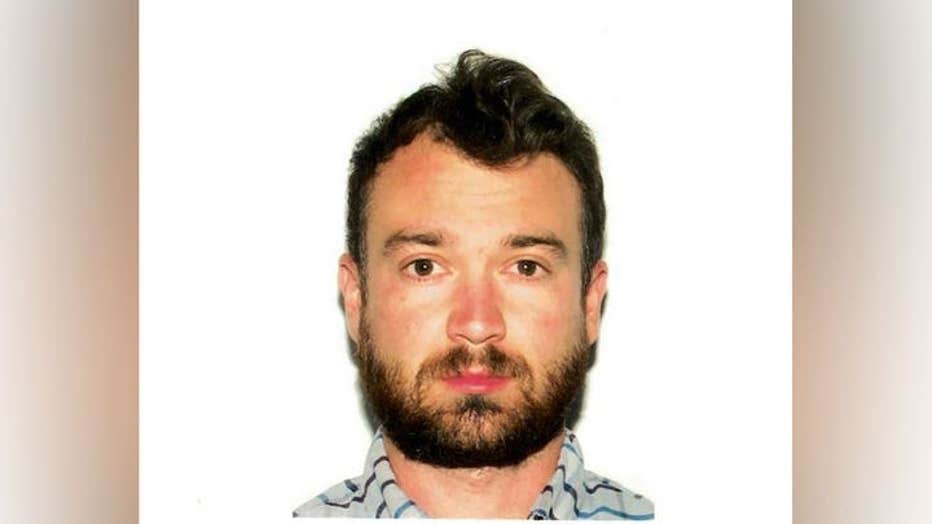 Adam Michael Nettina was arrested for allegedly threatening an LGBTQ advocacy group. (U.S. District Court Document)
Nettina allegedly recorded the voicemail at 11:21 p.m. on March 28. The day before, 28-year-old transgender shooting suspect Audrey Hale allegedly walked into the Covenant School and gunned down three 9-year-olds and three adults.
READ MORE: Tennessee school shooting: Police release surveillance video
The FBI said in its criminal complaint against Nettina that they believe his voicemail referenced the shooting at The Covenant School.
"You guys going to shoot up our schools now," Nettina said in the message. "Is that how it's going to be? You just gonna to kill little kids. You're just going to slaughter f-----g little kids. Let me tell you something, we're waiting, we're waiting. And if you want a war, we'll have a war. And we'll f-----g slaughter you back. We'll cut your throats. We'll put a bullet in your head. We're not going to give a f--k. You started this b------t. You're going to kill us? We're going to kill you ten times more in full."
The complaint states that on Nov. 24, 2021, Nettina posted several pictures on the internet of a rifle he identified as an "AKM," a semiautomatic rifle which was produced by the Imperial Tula Arms Plant.
Last month, Nettina posted on a personal blogging website Substack that he recently moved back to his childhood home in Maryland.
His byline states that he spent most of his life trying to escape Maryland, and he likes to "drive his Mustang into the West Texas Desert and shoot Coors light cans with his 1969 Tula AKM."
Nettina appeared in U.S. District Court in Baltimore in front of Magistrate Judge Matthew J. Maddox.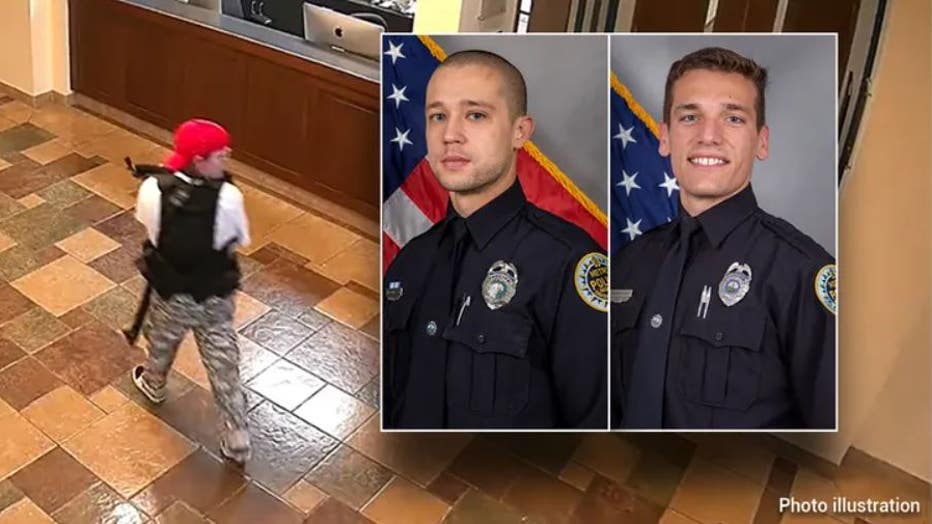 Metro Nashville Police Chief John Drake identified the two officers who fatally shot suspected school shooter Audrey Elizabeth Hale on March 27, 2023. (Metro Nashville Police Department)
Nettina faces a maximum of five years in federal prison for interstate communications with a threat to cause injury.
According to the DOJ, a federal judge will likely determine the sentence after considering the U.S. guidelines and other statutory factors.
The FBI Baltimore field office conducted the investigation into the voicemail, and Assistant U.S. Attorney Paul E. Budlow for the District of Maryland and Deputy Chief Bobbi Bernstein of the Civil Rights Division's Criminal Section will prosecute the case.
Read more via FOX News.