Maryland loses Trimble then loses to West Virginia, 69-59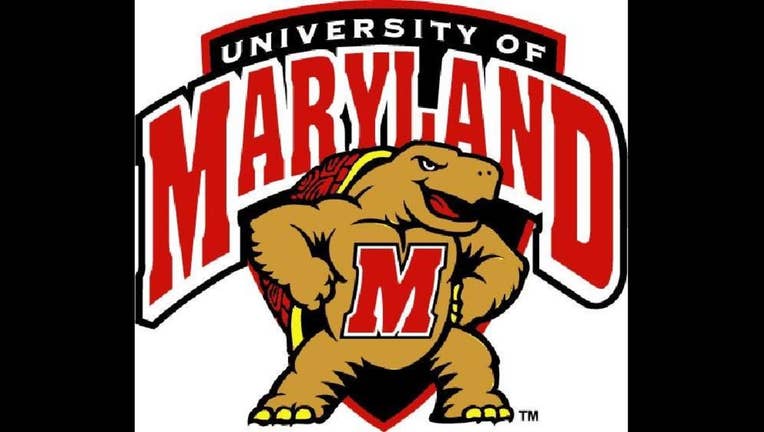 article
COLUMBUS, Ohio (AP) -- Already trailing in the second half against West Virginia, the Maryland Terrapins lost their best player and could never recover.
That all but ensured a 69-59 loss in the NCAA Tournament's round of 32.
"He took a beating tonight," coach Mark Turgeon said of leading-scorer Melo Trimble, who was knocked out of the game with 8:25 remaining and the Terrapins down 53-46. "Would the outcome have been different? We don't know. But obviously we weren't the same without him out there."
Trimble got leveled three times in the game, each time ending up writhing on the floor. The first time, he got back up after a short respite in the opening half. Early in the second half the 6-foot-3, 190-pound freshman ran into what the officials said was a legal pick by 6-9, 235-pound forward Nathan Adrian. He sat out a short time after that.
Then he was apparently kicked in the head by a teammate as he tried to intercept a long pass by the Mountaineers. This time he was helped to the bench and did not return. He spent the final 8:25 at the end of the bench, his head in his hands.
"Obviously, Melo is pretty important to us," Turgeon said of the first-team All-Big Ten player who averaged a team-high 16.3 points a game. "Lucky for us he's been healthy all year. That's pretty amazing. We have one point guard in our program, and a really good one in Melo. And it's the first time all year really that he couldn't play."
The teams were locked in a close battle until the Mountaineers used gritty pressure defense and physical play to pull away.
Devin Williams, who led West Virginia (25-9) with 16 points and 10 rebounds, scored off an offensive board to make it 49-46. The next time down the floor, after a Maryland miss, Tarik Phillip, who hit the clinching 3 late in the shot clock with 29 seconds left against Buffalo on Friday, had his shot blocked. But he got it back and powered it in with 10:08 left.
Moments later, Juwan Staten threw a 60-foot pass to Miles behind the defense for a layup. That was the play on which Trimble was hurt.
Maryland (28-7) cut the deficit to five, but Jevon Carter responded with a 3 for WVU with 4:18 left.
The Mountaineers were content the rest of the way to play keep-away with the ball, Gary Browne and Staten cycling the ball around the perimeter until there was a foul or one of their bruising bigs could muscle in another basket.
PRESS COVERAGE: Dez Wells, Maryland's first-team All-Big Ten swingman, had a forgettable night. Averaging 15.3 ppg, he had nine on 3-of-8 shooting, to go with eight turnovers - just one fewer than the entire West Virginia team.
"They kept throwing a lot of bodies at us and we turned the ball over more than we usually do," Wells said. "My hat goes off to coach Huggins and his team. They did a good job."
Maryland totaled a season-high 23 turnovers, which resulted in 26 West Virginia points. On top of that, the muscular Mountaineers had 14 offensive rebounds that they converted into 16 points.
MISSING OUT: Maryland was trying to advance to the round of 16 for the first time since 2003 - a year after the Terps won the national championship under coach Gary Williams.
QUOTABLE: Coach Bob Huggins, asked about West Virginia's Sweet 16 opponent, Kentucky: ""I wish I could sit here and tell you we're definitely going to win. I can't do that. But I can tell you we're not going to be scared."
NO ADVANTAGE: The Terrapins figured to have a big advantage at the line and in fouls. They came in 14th in the nation in free-throw percentage (.757) and 32nd in free throws attempted (777). But they only got to the line 13 times (hitting nine) and had almost as many fouls.
NEXT YEAR: Maryland returns three starters, losing seniors Richaud Pack and Wells. The Terps also return freshmen reserves Dion Wiley and Jared Nickens.
---
Follow Rusty Miller on Twitter: http://www.twitter.com/RustyMillerAP
© 2015 The Associated Press. All rights reserved. This material may not be published, broadcast, rewritten or redistributed.