Maryland governor urges readiness for significant snow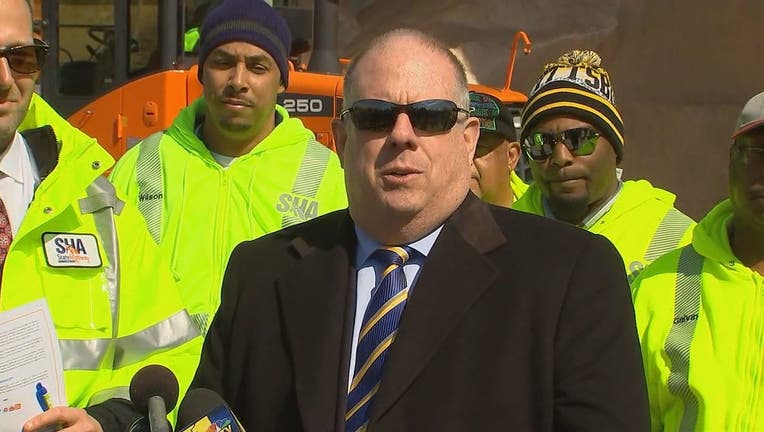 ANNAPOLIS, Md. (AP) -- Gov. Larry Hogan has declared a state of emergency in Maryland and is urging residents to prepare for "a significant winter storm event."
The governor signed the executive order late Monday ahead of the approaching storm. Snow is expected to start Monday evening and last into Tuesday.
Hogan says some parts of the state, including Carroll and Frederick counties, could see 12 to 18 inches of snow, but accumulations will vary widely.
Maryland hasn't had much snow this year. Hogan says people shouldn't be lulled into a false sense of security from the weather so far. He urges residents "to use common sense and to stay indoors and off the roads."
The state has been pre-treating roads in preparation for a powerful nor'easter in the forecast for the mid-Atlantic to parts of the Northeast.