Manassas mom stabbed to death by son: police
MANASSAS, Va. - An argument at a Manassas apartment building ended with a son fatally stabbing his mother.
Prince William County police say 24-year-old Darrion Hunter Wilds murdered his mom 48-year-old Jennifer Nicole Marshall on Monday morning.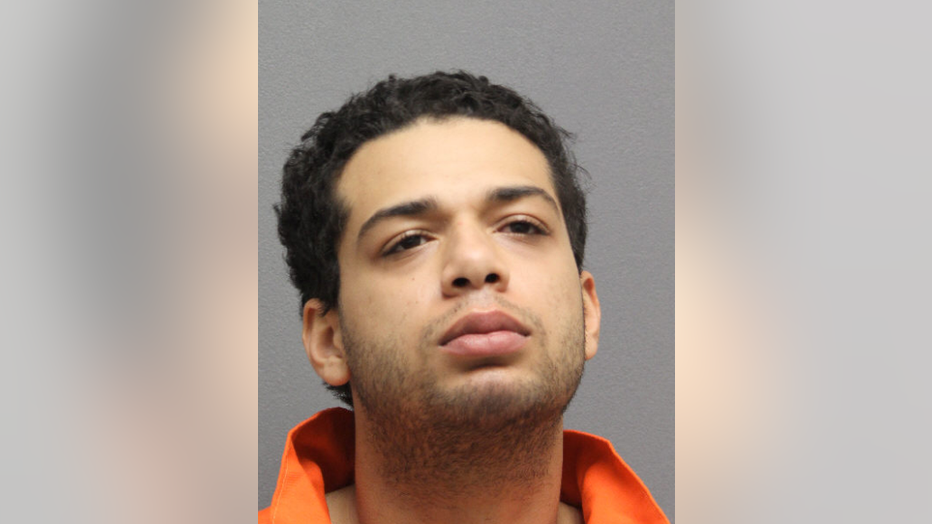 Darrion Hunter Wilds, 24, of Manassas
According to police, the altercation happened at the Regency Apartments in the 9800 block of Shallow Creek Loop. Just before 11 a.m., officers responded to the apartment building for a report of an adult woman injured. 
When officers arrived in the area, they found Marshall in front of the building suffering from a stab wound in her neck. 
First aid was provided, police said, and fire and rescue personnel were able to assess her condition. Marshall was then transported to a local hospital where she succumbed to her injuries and died. 
READ MORE: Elderly man assaulted with his own cane in Manassas; Suspect taken into custody
As police searched a nearby apartment, investigators discovered the suspect was identified as the victim's son and the incident was determined to be a domestic dispute. 
A witness called police later in the day and said they spotted Wilds walking along train tracks near Bristow Road. Officers went to the area, found Wilds and arrested him without any issues. 
He's being charged with murder and stabbing in commission of a felony and is being held without bond in prison.