Man wanted for throwing woman's cat out of a window, assaulting her: Prince William County police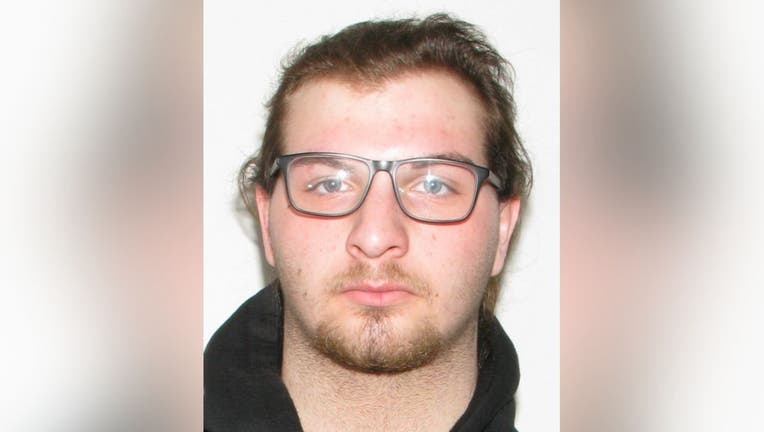 article
WOODBRIDGE, V.a. (FOX 5 DC) - Prince William County Police are searching for a man wanted for allegedly throwing a woman's cat out of a window multiple times and assaulting her.
Officers responded to the Bayvue Apartments located in the 1300 block of East Longview Dr. in Woodbridge on Friday at 5:08 p.m. to investigate an assault.
READ MORE: Former Manassas man charged in 1984 death of infant son after case reclassified as homicide
The investigation revealed the victim, a 21-year-old woman, and an acquaintance, identified as the accused, Tyler Alexander Sadoff, 20, were involved in a verbal altercation.
The victim left the apartment and when she returned a short time later, she found her mixed Maine-Coon Tabby cat injured and lying on the floor.
When the victim picked the cat up and attempted to provide aid, Sadoff allegedly grabbed the cat and threw it out of the window. The victim retrieved the cat and brought it back into the apartment where Sadoff again grabbed the cat and threw it out of the window to the ground below, according to police.
When the victim went outside to retrieve the cat a second time, Sadoff followed the victim and grabbed her neck from behind.
READ MORE: Investigation reveals 19-year-old person of interest in fatal Manassas shooting was killed
A bystander observed the altercation and attempted to intervene. At that point, Sadoff allegedly grabbed the bystander and attempted to grab his neck. As police were being contacted, Sadoff fled the area on foot.
The cat was found dead, and Animal Control officers responded to the scene to transport the animal to the state lab for further examination and to determine the cause of death. The victim and bystander were not injured.
Following the investigation, officers obtained arrest warrants for Sadoff. Attempts to locate him have been unsuccessful. Sadoff is described as a while male, approximately 6'2", 190lbs., with brown hair and blue eyes.
READ MORE: Virginia woman sends ex-boyfriend happy birthday texts before traveling to kill him: prosecutors
He is wanted on one count of felony animal cruelty, one count of felony destruction of property, one count of preventing the summoning of law enforcement, one count of domestic assault & battery and one count of assault & battery.
If you have any information regarding this case, please reach out to police.