Man killed in Great Frederick Fair attack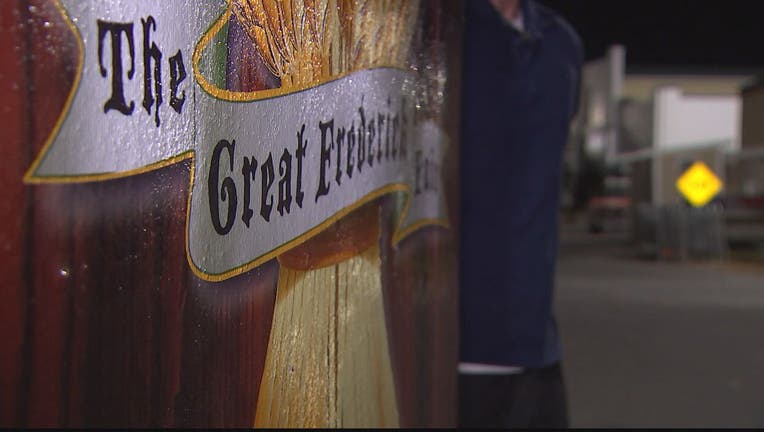 article
FREDERICK, Md. - Police say a 59-year-old man is dead after an unprovoked attack Friday night at the Great Frederick Fair.They say they found the victim lying on the ground unconscious after the attack around 5:36 p.m. near the midway area of the fairgrounds.
He was later airlifted to a Baltimore hospital, where he died Saturday.No weapons were used in the assault. Witnesses pointed police to two juvenile suspects who are now in custody.One 16-year-old boy is charged with 2nd degree assault.
A 15-year-old boy is charged with 1st degree assault and 2nd degree assault reckless endangerment.FOX 5 learned Sunday the teens are brothers from Frederick County.The teen's father says video showing his son punch the man does not show the whole story.
FOX 5 is not identifying the father because his sons are charged as juveniles.The suspects' father disputes the fact that the attack was unprovoked. He says witnesses and his sons have told him the incident started as an argument between the teens and the man after one of their friends asked the man for money.
The suspects' father says the man spit on one of his sons before a son threw a punch that led to the man's death.Prosecutors are now weighing additional charges in light of the victim's death. Anyone with information on the assault is asked to call police at (301) 600-1046.The teens are expected to be in court as early as Monday.