Man killed in Georgia Ave. crash near ICC in Montgomery County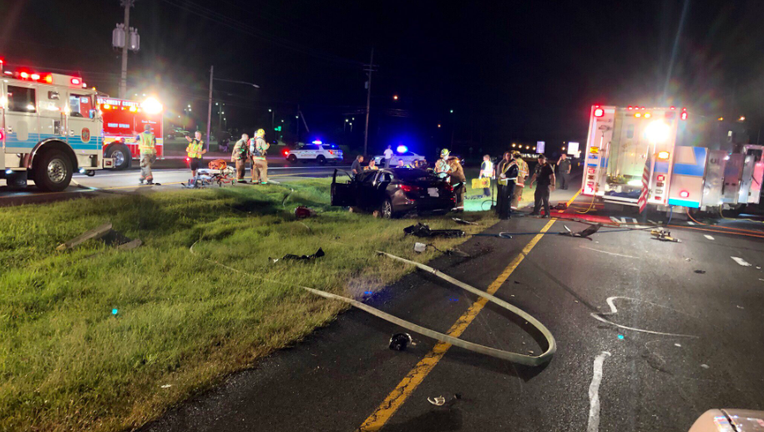 SILVER SPRING, Md. (FOX 5 DC) - A man is dead and a woman is hospitalized after a fatal multi-car crash Friday night on Georgia Avenue near the Intercounty Connector.
Police say the crash happened around 9 p.m. after the driver of a 2014 Infiniti Q50S traveling north on Georgia Ave. hit a 2009 Honda Civic attempting to turn on to the eastbound Maryland State Route 200 (ICC) entrance ramp. 
The Infiniti then hit a 2004 Ford Explorer, and the Honda hit a 2018 Dodge Challenger.
The driver of the Honda died at the scene. Police say they will release the man's identity after notifying his family. The passenger in the Infiniti, a 25-year-old woman, went to a nearby hospital with serious, non-life-threatening injuries.
The drivers of the three other cars were not hurt.