Man found dead after house fire in Prince George's County
CALVERTON, Md. - A man is dead after a fire early Sunday morning at a home in Prince George's County, according to officials.
Prince George's County Fire Department officials said crews responded to the fire around 3:54 a.m. in the 3300 block of Stonehall Drive in Calverton.
Once at the scene, crews found a multi-story single family home engulfed in flames. Crews also noticed that home's roof had collapsed.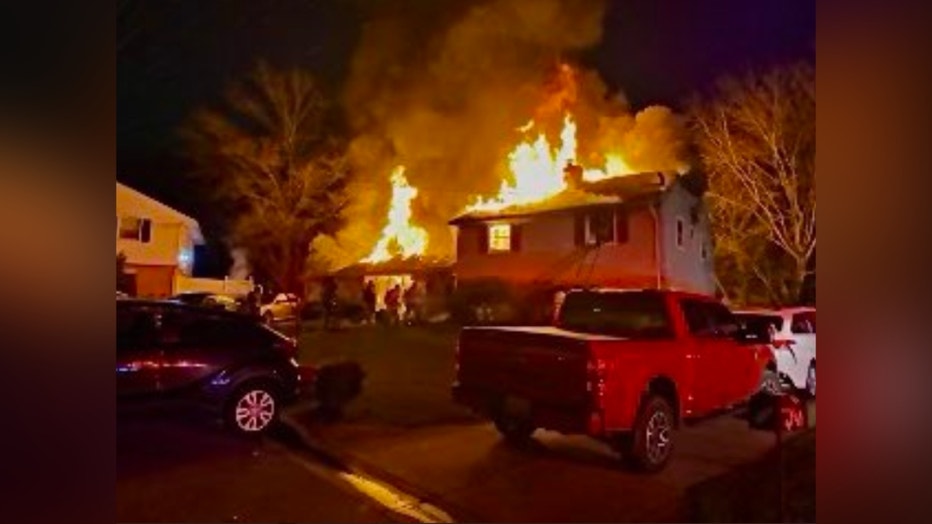 (PHOTO: Prince George's County Fire Department)
Crews extinguished the flames, and once they entered the home, they found a man dead inside.
The victim or his cause of death have not been identified by officials.
READ MORE: Silver Spring apartment fire leaves 1 dead, 19 injured; More than 400 residents displaced
The cause of the fire remains under investigation.
Following the incident, PGFD officials visited the neighborhood to check smoke alarms and speak with residents about home fire safety.
Anyone in need of a smoke alarm can request one from PGFD by calling 301-583-2200.