Man catches 53-pound catfish in Potomac River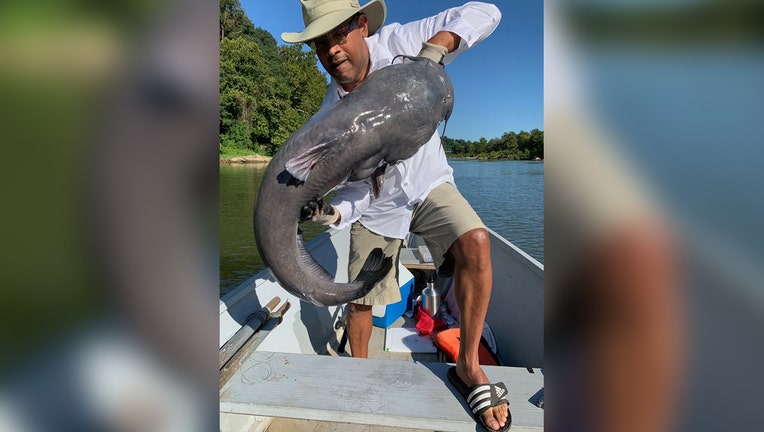 article
WASHINGTON - A Fox 5 viewer reeled in a pretty good story: photos of 53 and 42-pound catfish he caught Sunday in the Potomac River. 
Michael Lawrence of Bristol, Va. hooked the big fish this afternoon near Fletcher's Cove Boathouse in Northwest D.C.
Lawrence has fished the area since his dad took him there in the '70s. He says both fish he caught Sunday beat his personal best by at least 30 pounds. 
"It was a battle," Lawrence said. "I never (caught) anything like that before. It was pulling."
Lawrence says he used chunks of blue gill as bait. He goes to Fletcher's Cove with his 17-year-old son every other weekend.
"My son and I already have plans to go again next weekend," he said.