Man beaten to death with metal pipe on Ellipse in downtown DC: police
WASHINGTON - Authorities believe a man was beaten to death with a metal pipe early Wednesday morning on the Ellipse in downtown Washington, D.C. in a high profile part of the nation's capital near both the White House and the Washington Monument.
Investigators say a jogger found the man in the 200 block of 15th Street and flagged down a Secret Service agent shortly before 9 a.m. The victim was pronounced dead at the scene.
Investigators later identified the victim as 52-year-old Michael Jones.
At a media briefing, D.C. Police Assistant Chief Morgan Kane said investigators were able to locate video that showed an altercation in the area just after 6:30 a.m. 
Officers say the metal pipe believed to have been used in the attack was also found at the scene.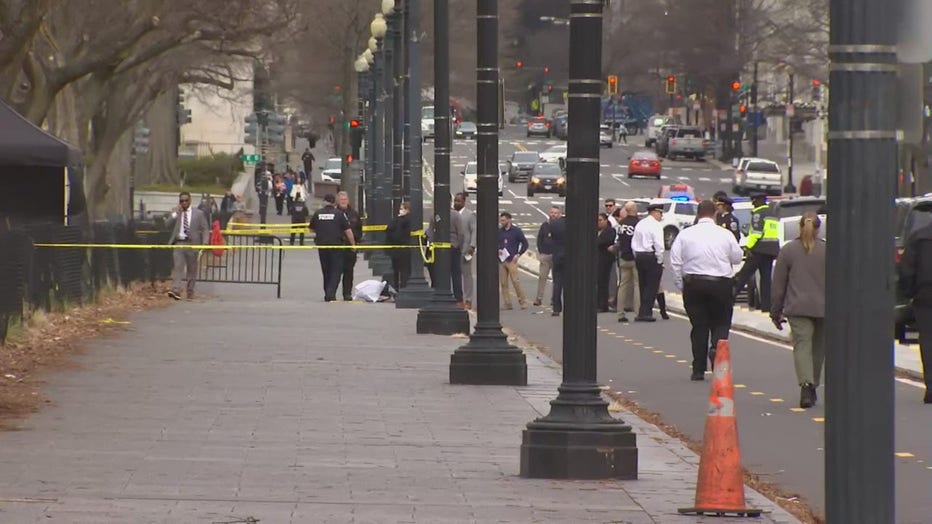 Based on the video, Kane said investigators identified a person of interest who police later confirmed was the suspect in the case. Police identified the suspect as 41-year-old Daniel Simon.
Simon is charged with second degree murder in the case.
Assistant Chief Kane said both the victim and the suspect appear to be homeless.
This murder marks the District's third homicide of 2023.