Man accused of intentionally hitting another car, beating victims arrested in Woodbridge: police
WOODBRIDGE, Va. - A man was arrested in Woodbridge after police say he intentionally rammed his car into another vehicle and beat two victims before fleeing the scene. 
At 11:58 p.m. on July 16, officers responded to the 13900 block of Mount Pleasant Drive to investigate a hit and run. 
Following an investigation, detectives say a suspect — later identified as 25-year-old Deion Nathaniel Moses — was in his car with another man when he intentionally hit a vehicle with two victims inside multiple times. 
He then got out, approached the 22-year-old man and 21-year-old woman in the other car and struck both victims in the face. 
Moses and the other man in his car then left the scene and police were called. The victims suffered minor injuries.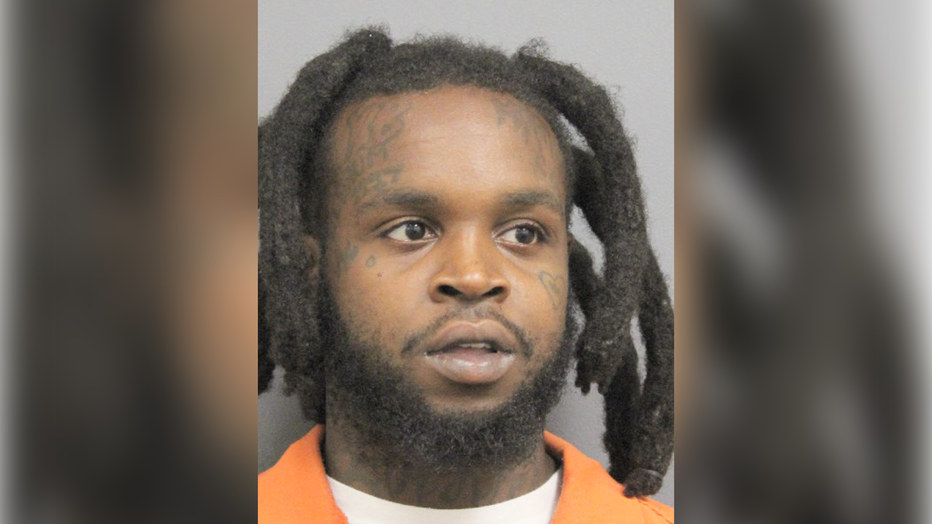 Police obtained an arrest warrant for Moses and on July 21, officers saw him in the area of Mount Pleasant Drive. When they tried to arrest him, Moses fled on foot. He was later found hiding in a shed and was taken into custody. 
Police say at some point, he tossed a backpack containing what is believed to be Fentanyl and cocaine. 
Moses has been charged with two counts of malicious wounding, two counts of felony hit and run, two counts of assault and battery and two counts of possession with intent to distribute a schedule I/II narcotic. 
He is currently being held without bond. His first court date is pending.