Mall at Prince George's shooting leaves 1 man dead
HYATTSVILLE, Md. - One man has been shot and killed inside the Mall at Prince George's, according to police. 
During a press conference, Hyattsville Police Chief Jarod Towers said the incident "did occur inside a busy area that our community frequents very often."
"This is shocking to us as it is to you," he said.
According to Hyattsville police, the shooting happened around 6:30 p.m. Friday. As of now, Chief Towers says they are still looking for at least one shooter and two other people who were nearby when the shooting happened. Police have obtained video of the persons of interest fleeing the mall. 
Towers would not say what store the shooting happened in. He also would not say if investigators know what started this or if the people involved knew each other. The chief said that information is part of the investigation.
Dawn Davis manages a store inside the Mall at Prince George's. She told FOX 5 patrons were panicking before police evacuated the building.  
"I was waiting on a customer, had a store full of folks, and all of a sudden I just heard someone say, 'shooting, shooting!' And I looked out the front of my door and just people, like 40, 50 people are running with their kids trying to get out the mall," Davis said.  
A spokesperson for the Mall at Prince George's issued the following statement to FOX 5 DC: "We are troubled by this isolated incident and are thankful for the PGCPD's prompt response.  We will continue to work collaboratively with them on their investigation."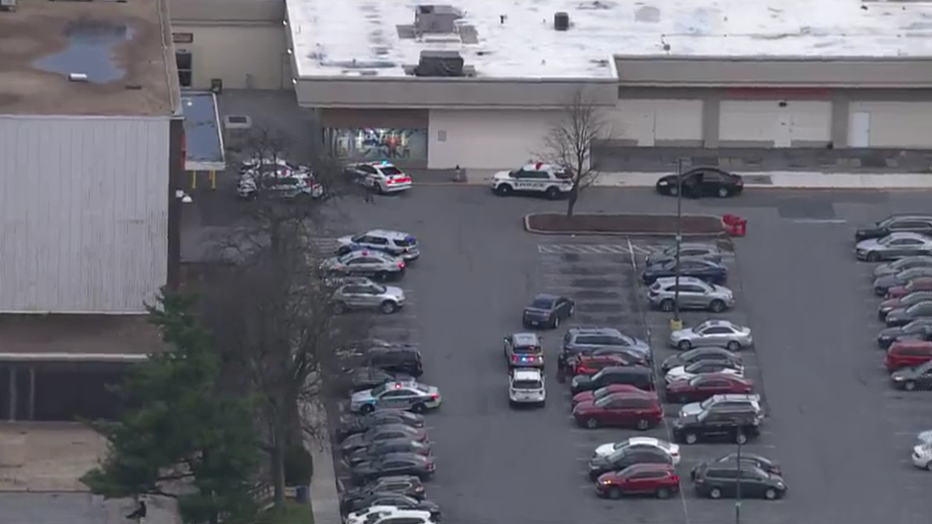 Police say there is no threat to the community at this point.
This is a developing story. Check back with FOX 5 for updates.