Loudoun County Public Schools approves collective bargaining
BROADLAND, Va. - The latest Loudoun County Public School Board meeting covered a wide range of topics. The most controversial of them all — collective bargaining. 
Inside the Loudoun County School Board Administration Building Tuesday night, 67 speakers signed up for public comment.
"I'm saying no to collective bargaining. Please make a U-turn onto the highway of real education, not the broken road full of rotten glass that you've been on," one woman said.
The school board ultimately passed collective bargaining 4-3-2; Four yays, three nays, and two people were absent. 
The talks of collective bargaining had people fired up. There was a sea of people wearing red shirts – some in opposition and some in support of collective bargaining. That's essentially the official process where a union would negotiate contracts with LCPS on behalf of their members — in this case, teachers.
Another topic during the night was the fact that LCPS is on the hunt for a new superintendent.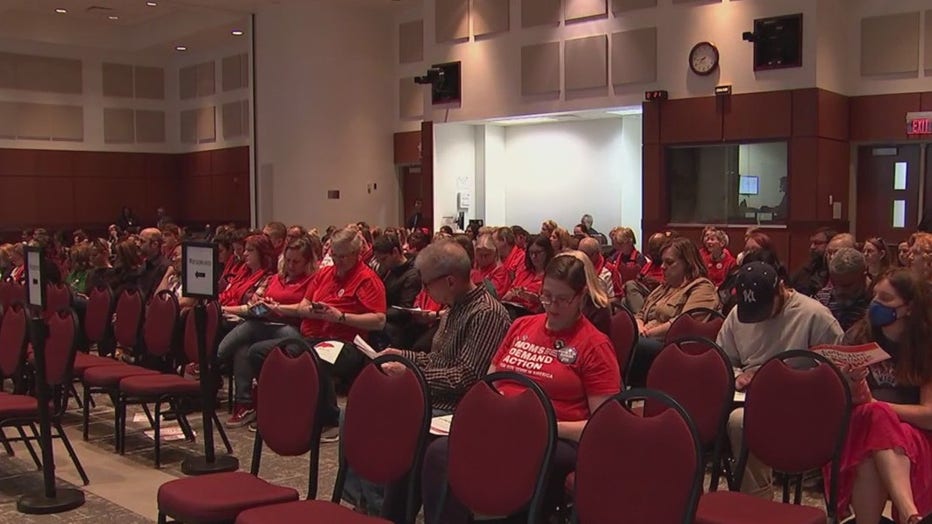 GR Recruiting, the search firm, provided an update during the meeting. They said they've conducted interviews to see what qualities school officials and the community are looking for; Some include charismatic, great communicator and listener who can speak with clarity and honesty, as well as an individual with integrity and positive ethics.
Also on the agenda, were votes on several updates to policies stemming from the special grand jury report.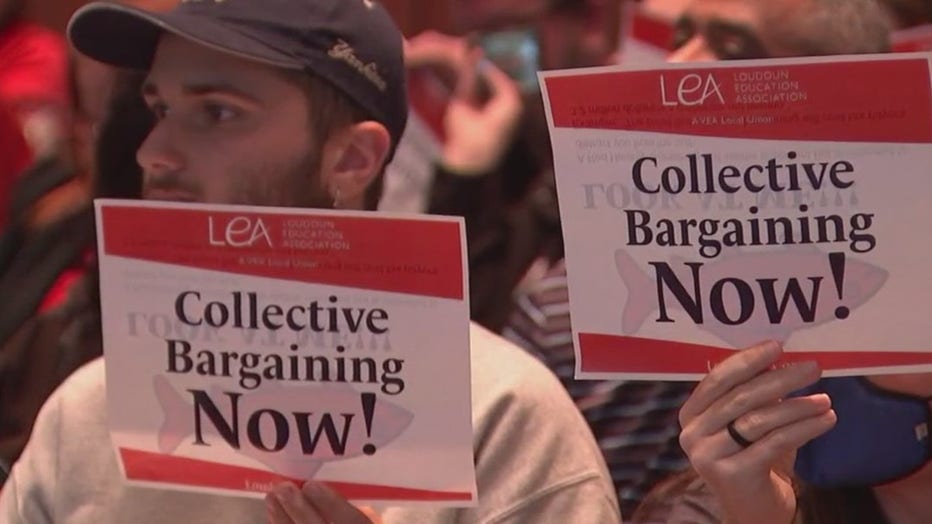 You may remember there was a list of recommendations for changes that should be made after the school system allegedly mishandled two sexual assault cases.
People also came to make general statements to the school board members. For example, one woman said: "No one should have to wonder if your child is going to be a victim of a mass shooting. Also, they shouldn't have to worry about the ramifications of vaping in the bathrooms, sexual assaults that aren't reported to the state, and you won't release the report."
The school board meeting started at 5 p.m. and continued past 11 p.m.