Loudoun County pair charged after investigators seize 17 dogs, bearded dragon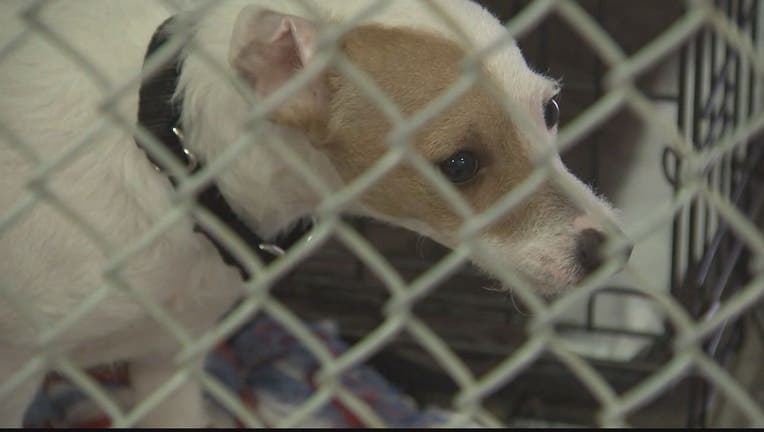 article
LOVETTSVILLE, Va. - Two people in Loudoun County are facing several charges of animal cruelty after investigators seized more than a dozen animals from their home.
Animal control officers say they found 17 dogs and a bearded dragon living in cramped, filthy conditions in the dwelling in Lovettsville.
Chief Chris Brosan says the case is one of the worst he's seen.
"The conditions were very unsanitary. The law requires that dogs be kept in an area where they are out of their own excrement and this certainly was not the case at this location," Brosan said.
The pair – 55-year-old Jackie Howard Payne and 31-year-old Tia Reid -- face 18 counts of animal cruelty – and each misdemeanor charge can carry up to a year behind bars.
"We take this very seriously, we don't want any animal to suffer and it's our job to enforce the law and that prevent that. Regardless of where you live this could be going on in an apartment building, going on on a farm…it really doesn't matter the location. These types of things happen throughout the county and the nation. So we want people to be aware of the warning signs. Like the overwhelming odor of ammonia, obviously a lot of animals on one property, things like that should be a red flag to people," Brosan said.
Most of the dogs have already been adopted – only five remain in the shelter.
Two gave birth to eight puppies, which will be ready to go home in a few weeks.
Payne and Reid were released on bond.