Leesburg police looking for suspect in armed check-cashing business robbery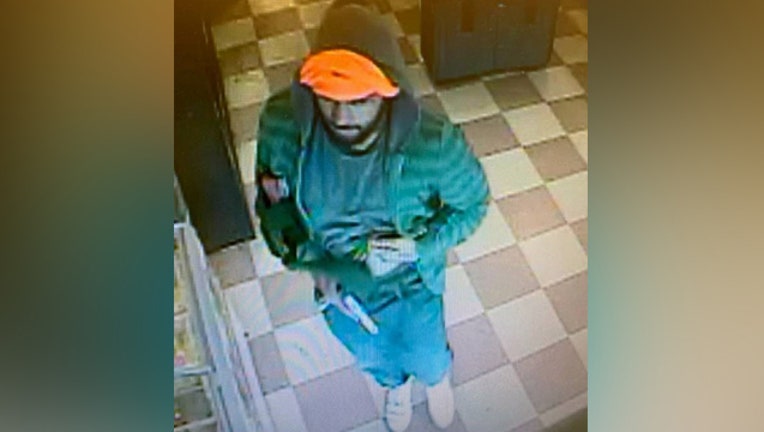 LEESBURG, Va. - Leesburg police are looking for a man who was caught on camera during an armed robbery at a check-cashing business on Friday.
Police say the man had a skinny build, and he was wearing green pants and a green hooded sweatshirt during the robbery at Loudoun Check Cashed in the 20 block of Plaza Street, Northeast.
They are asking people to remain vigilant as they search for the suspect.