Kim Kardashian lobbying for freedom of DC man sentenced to life in prison for murder he committed at 16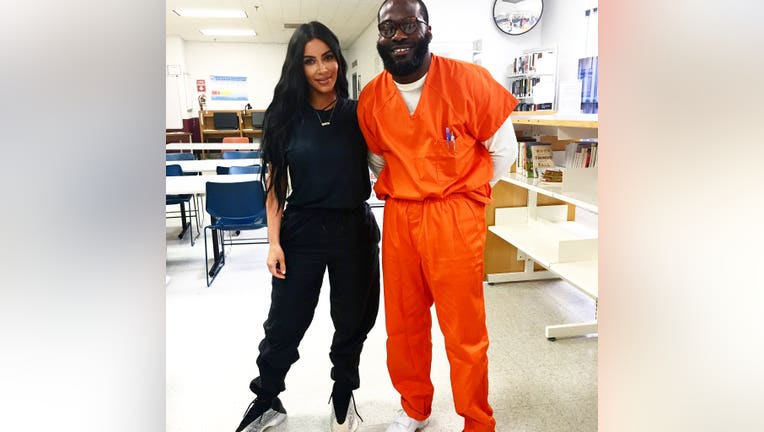 WASHINGTON (FOX 5 DC) - In one week, a D.C. man sentenced to life in prison for murder will learn whether he will walk free with time served and probation.
Kim Kardashian-West is among those lobbying for Momolu Stewart to be freed after serving more than 22 years for a murder he committed when he was 16. He would be released under the Incarceration Reduction Amendment Act, a D.C. law that allows those convicted of violent crimes when they're minors to petition to be released after 15 years.
For the first time, the sister of the man killed, Mark Rosebure, is speaking publicly. 
"You took a life, you serve your time," said Joyce Bagley. "The judge gave you a sentence, you should continue with your sentence. But that's the new law."
She said her brother was 23 years old and a new father when he was killed. His son, now about that same age, was never able to know his dad. Bagley said while she's forgiven, it's impossible to forget. She opted not to speak at Stewart's hearings. 
"What's the difference? They're still going let them out regardless of what you say," said Bagley.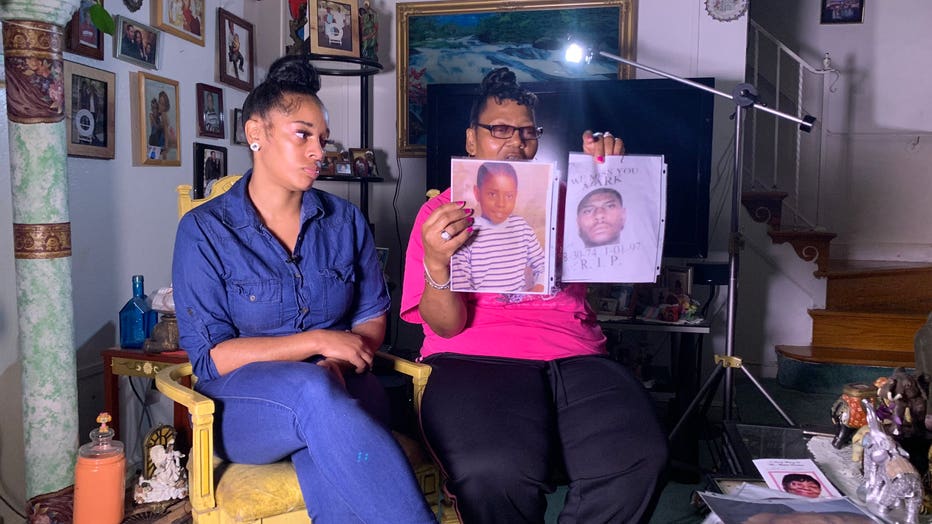 Stewart's lifelong friend, Kareem McCraney, is one of the people fighting for Stewart to go free. He was also convicted in Rosebure's murder, and was released last year.
"In our community at that time, life wasn't valued," McCraney said. "We didn't even value our own lives."
He said the shooting happened after a long-running feud between himself and Rosebure in a moment when he thought Rosebure was armed.
McCraney now works as a program analyst for D.C.'s Corrections Information Council and he's also a violence interrupter. He was the first person freed under IRAA. The U.S. Attorney's Office for the District says so far, 17 people have been released and none have reoffended. D.C. Council is now considering expanding the law to apply to those who committed crimes when they were up to 25 years of age.
McCraney said both he and Stewart have recognized the harm they've done, and want to make amends. 
"We're supposed to come from a country where second chances are given," he said.
Stewart earned a GED and college credits from the Georgetown Prison Scholars while incarcerated. He met Kardashian-West when she went to the jail to learn about the program.
After meeting one-on-one with Stewart, she wrote a letter of support to the judge calling Stewart a "model citizen, who has demonstrated clear rehabilitation," saying she had no doubt he would be an asset to his community.
"Her's was the 40th letter of support that we got for Mr. Stewart," said Betsy Henthorne, Stewart's attorney.
Henthorne's law firm has taken his case pro bono. She said while support from the reality star has been helpful, Stewart has a whole team of people who believe in him and in the good he can do if he's freed.
"A big part of what he's doing now, he's really involved in mentoring," said Henthorne. "He's in a mentoring program at the jail, and he's committed to doing mentoring if he's released."
A judge has already ruled that Stewart's sentence will be reduced. On Oct. 4, Stewart will find out if that means he'll be released right away.