5 DC elementary school students hospitalized after eating edibles
WASHINGTON - Several fifth grade students at a D.C. elementary school had to be taken to the hospital Wednesday after the school says they consumed edibles.
The incident happened at Key Elementary School in Northwest, and according to D.C. police, eight students took the drugs and had a negative reaction. 
Assistant Principal Jennifer Green sent a letter home to families explaining the situation.  
"It was brought to the administration team's attention that a student brought gummies containing an unidentified controlled substance to school and shared them with several other students in the fifth grade," the letter reads. "Earlier today, students began to feel unwell and subsequently went to the nurse's suite for evaluation."
Due to the severity of illness, Green said D.C. Fire and Emergency Services (FEMS) was called to further assess the students. At the time, it was determined by the first responders that the symptoms the students presented aligned with ingestion of a controlled substance.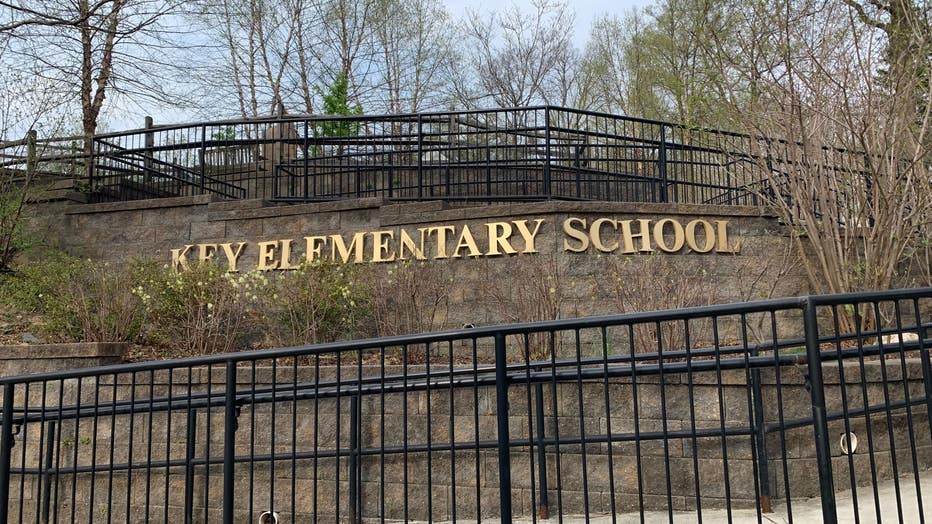 The school says five students were transported to the hospital for "continued monitoring," and the families of all who were involved were immediately contacted. 
D.C. police said all of them are in stable condition.
"As we work with the D.C. Public Schools Student Supports Division and our school-based mental health team to hold age-appropriate conversations around substance use awareness and prevention with our fifth grade students, we will also be prioritizing restorative practice in relation to this incident," the letter sent to parents reads. "In partnership, we ask that you please take a moment to remind your child(ren) that they should never ingest any unknown foods or substances, even if a friend or acquaintance offers it."
D.C. police are working alongside Key Elementary School's SROs on the investigation.