Kentucky man arrested at Pentagon with shotgun, ammunition and machete in pickup truck: court docs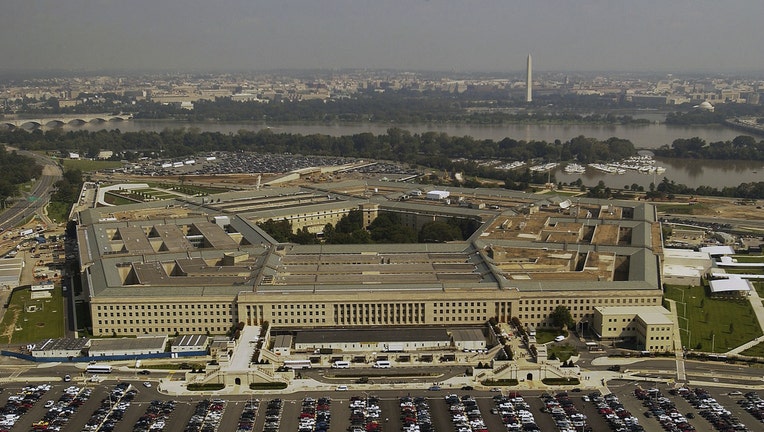 article
ARLINGTON, Va. (FOX 5 DC) - A Kentucky man taken into custody at the Pentagon last week had a shotgun, ammunition and a machete in his pickup truck, according to court documents.
Charles Lawson, who had driven from Kentucky to the Pentagon on August 6, approached two Pentagon police officers in the south parking lot that afternoon, court documents say. While speaking to the officers, Lawson made "incoherent statements about being in the area for 'liberty business.'"
When the officers asked Lawson if he had weapons on him or in his 2000 Chevrolet Silverado pickup truck, court documents say he told them he had a "loaded 12-gauge shotgun in his vehicle."
After placing Lawson in handcuffs, the officers searched his truck and discovered the shotgun with loaded with six shotgun shells, a 25-count box of more shotgun shells, two loose shotgun shells, an 18-inch machete, a "green leafy substance wrapped in white paper," a yellow pocket knife, a red Swiss army knife and an open 1.75 bottle of Jim Bean Vanilla bourbon whiskey, court documents say. 
Lawson told authorities he had left his Pineville, Kentucky home the previous night with his shotgun, stopped at a Wal-Mart and purchased the ammunition, and drove straight to the Pentagon, where he only stopped to get gas, arriving at 3:30 p.m.  He also told authorities he had been drinking alcohol throughout the day and court documents say "he appeared to be visibly intoxicated."
Lawson was sent to a local hospital for a mental health evaluation after he was taken into custody. He was diagnosed with bipolar schizophrenia.
It was also discovered that he had been in a mental institution in February 2019.