Kaine, Warner, Scott call on Northam to resign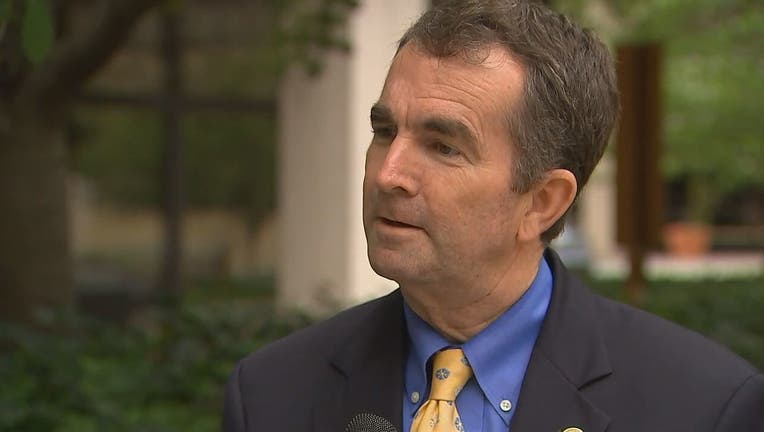 RICHMOND, Va. (FOX 5 DC) - Virginia Senators Tim Kaine and Mark Warner, along with Congressman Bobby Scott are joining the chorus of political leaders calling on Governor Ralph Northam to step down, despite his pleas for forgiveness in the wake of a racist yearbook picture that has been linked to him.
On Friday, Northam confirmed that the picture that appeared in his yearbook - which featured a man in blackface and another in a Ku Klux Klan costume - was him. But on Saturday, the Governor reversed his statement, saying he was certain it was not.
The Governor also noted that he would not resign his post.
The picture appeared in a gallery in the 1984 edition of the Eastern Virginia Medical School's yearbook under the name "Ralph Shearer Northam."
Kaine, Warner, and Scott issued the following statement following a press conference in which the Governor conceded that he had "darkened his face" to look like Michael Jackson in a dance contest, but was not in the picture that sparked the uproar.
"After we watched his press conference today, we called Governor Northam to tell him that we no longer believe he can effectively serve as Governor of Virginia and that he must resign. Governor Northam has served the people of the Commonwealth faithfully for many years, but the events of the past 24 hours have inflicted immense pain and irrevocably broken the trust Virginians must have in their leaders. He should step down and allow the Commonwealth to begin healing."