Juliet Lee, record-setting competitive eater from Maryland, dies at 54
GERMANTOWN, Md. (FOX 5 DC) - A record-setting Maryland competitive eater has died. Juliet Lee was a long-time member of Major League Eating and the number 17 ranked eater in the world. She suddenly passed away on Monday at the age of 54.
Lee was barely 100 pounds but could eat more than men three times her size when it came to competition.
She competed in more than 100 competitive eating contests since 2006 and holds the record for eating more than 13 pounds of jellied cranberry sauce in eight minutes. She also downed 11 slices of pizza in 10 minutes and swallowed 32 dozen oysters in eight minutes.
Lee was one of the first women to compete in the Nathan's Famous Fourth of July International Hot Dog Eating Contest. She always placed among the top finishers, earning the respect of her male peers.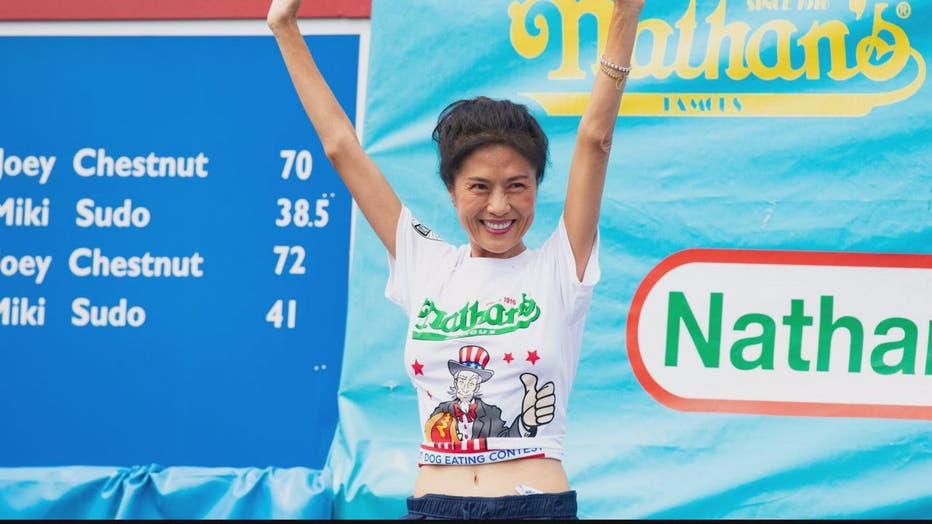 (Nathan's Famous Hot Dog Eating Contest)
According to George Shea, chairman of Major League Eating, "Juliet was very slender and in fantastic shape, she did yoga, she was a fitness enthusiast and she would get on stage and she would lift her t-shirt just a little to show her tummy, next to all these big huge guys with their big bellies and the crowd would just love it."
Lee was 54 years old when she died, but her life was spent hungry for success.
She moved to Germantown in the 1990's from China where she was a former chemistry professor. She later owned several local hair salons and was a mother to two accomplished daughters.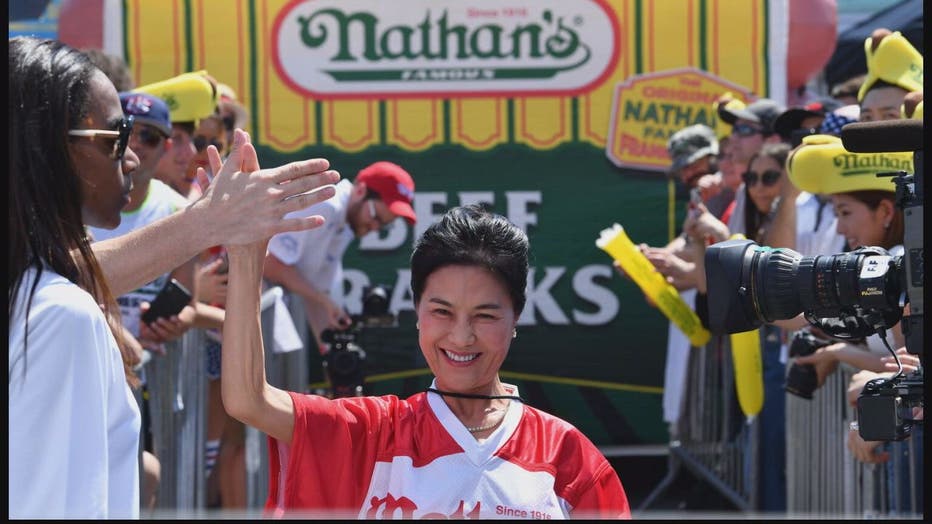 (Nathan's Famous Hot Dog Eating Contest)
Despite nicknames like "the Germantown Gurgitator," Shea says Lee was in impeccable health and right now, it's not clear how she died.
"Juliet was in very good health and if you think of the number of times competitive eaters attend contests each year, it might be 3-10 contests a year so its not over the course of a year, an extraordinary addition of calories or both. …i have never heard of any impact like that. I can say that it certainly had nothing to do with competitive eating," said Shea.
A 2007 study says competitive eating can come with the same health risks as people living with obesity, even if they are not overweight, like higher risks of liver damage and added stress on the heart and kidneys.
Lee's family has asked for their privacy. In lieu of flowers, they'd like donations to be made to "The Hunger Project," which is an organization working to end world hunger.