Joe Jonas, Sophie Turner divorce imminent, TMZ reports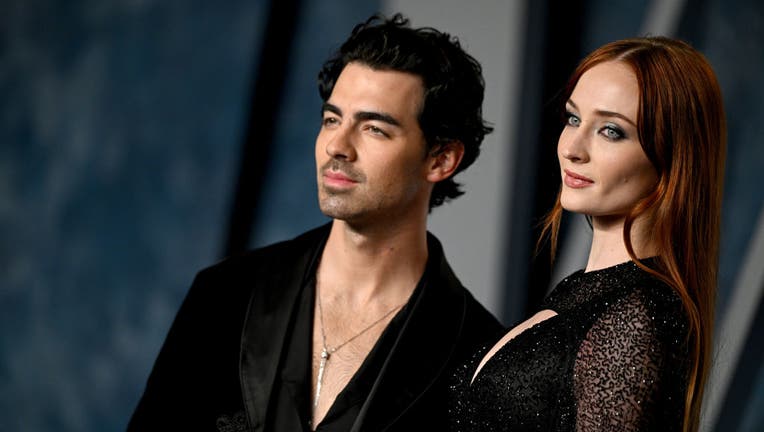 article
LOS ANGELES - After four of years marriage, Joe Jonas and Sophie Turner are reportedly headed toward divorce.
The couple, who share two children together, has been experiencing "serious problems" for the past six months, with Jonas' team reportedly already meeting with two Los Angeles-area divorce lawyers, according to TMZ. 
The publication reports Jonas has been allegedly caring for their two children "pretty much all of the time" even while on tour with brothers Kevin and Nick Jonas.  The trio kicked off their world tour on Aug. 12 in New York and will wrap up in North America on Dec. 9 before resuming the tour in February overseas. 
The couple married in 2019 after a two-year engagement and welcomed their first child in 2020. 
Speaking to British Vogue last year, Turner shared her journey to motherhood.
"I simply cannot leave the house without a snack for her because then my life would be made a living hell and I would get yelled at by my child," she joked.
SUGGESTED:
That same month, Turner also revealed she was pregnant with her second child, telling Elle magazine, "We're so excited to be expanding the family. It's the best blessing ever."
The following month, Jonas told People that he felt "a little less nervous" about welcoming a new addition.
"You really don't know what to expect … but I'm just excited," he said, noting that children were "such an amazing part of life."
Their second daughter was born in July 2022.