JetBlue giving away free flights in 'Flying It Forward' campaign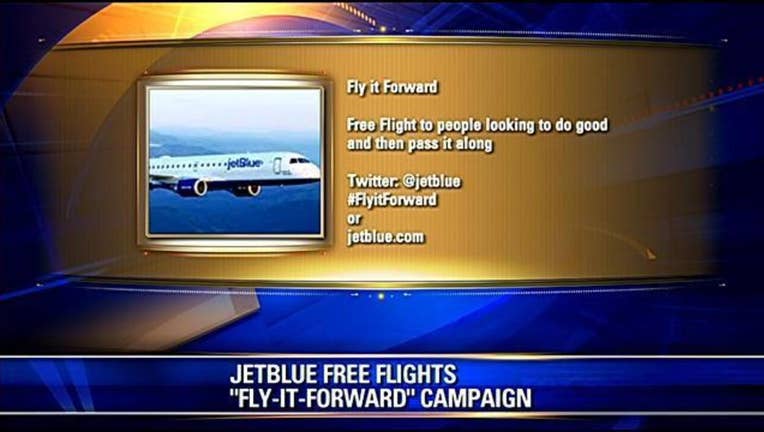 article
JetBlue is giving away free flights to people looking to do good.
This is part of the Flying It Forward campaign. It all started when the airline flew a Chicago woman for free so she could attend a conference in New York with the stipulation that she give a flight to someone else in need.
If you want to get involved, Tweet @JetBlue with the hashtag #FlyingItForward and explain where you want to fly and why. Or, just fill out the form on the Jet Blue website.
ONLINE: http://www.jetblue.com/