Jason Aldean: 'We are all Americans…time to come together'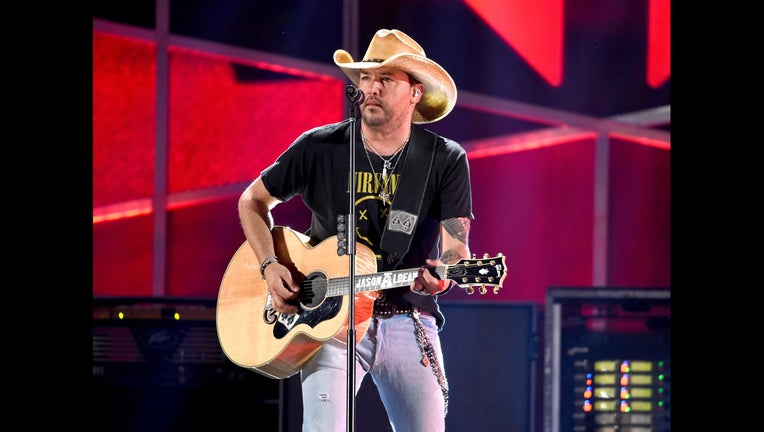 article
Country music star Jason Aldean is speaking out after the devastating mass shooting that took place while he was performing in Las Vegas Sunday night. The Georgia native had been on stage for just a few minutes when the gunfire began.
Aldean shared a new message on his Instagram page Monday night, calling for unity.
In his hometown of Macon, Aldean's neighbors are grieving alongside him. Many said they are simply devastated by the news and all they can do is pray.
MORE: Jason Aldean's hometown prays for Las Vegas
The shooting took place as 22,000 people gathered at an outdoor country music festival along the strip.
At the concert, Aldean had just started his set shortly after 10 p.m. to close out the three-day Route 91 Harvest Festival when bullets started hitting people. In the crowd there was gunfire, but no gunman. Some figured out where it was coming from through the cracks and muzzle flashes.
The gunman, 64-year-old retired accountant Stephen Paddock, appeared to fire unhindered for more than 10 minutes, according to radio traffic, as police frantically tried to locate him.
The crowd, funneled tightly into a wide-open space, had little cover and no easy way to escape. Victims fell to the ground, while others fled in panic. Some hid behind concession stands or crawled under parked cars.
Faces were etched with shock and confusion, and people wept and wailed. Some of the injured were hit by shrapnel. Others were trampled or were injured jumping fences.
The attack became the deadliest mass shooting in modern U.S. history with 59 killed and 527 wounded.
Paddock killed himself as authorities stormed his hotel room.