Jack Link's 'Meat Retreat': Book a beef stick bed and an 'epic' Montana meat feast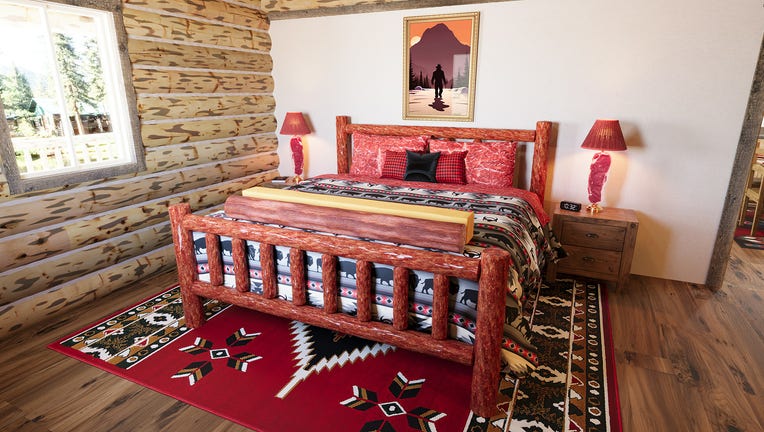 article
WHITEFISH, Mont. - A decade after Jack Link's invented its own meat-loving holiday, the company is celebrating National Jerky Day with a "Meat Retreat" at a Montana dude ranch.
The four-day, three-night meat-centric excursion is at the Bar W Guest Ranch in Whitefish, where guests will "experience cowboy life" with fly fishing, horseback riding, roping lessons, campfire songs, line dancing, leather crafting – and Big Sky views.
READ MORE: Chipotle to give away free burritos during NBA Finals
You'll relax in a trough-turned jacuzzi known as the "marination station," then rest on a beef stick bed and awake to a meat-print robe and "all the jerky imaginable."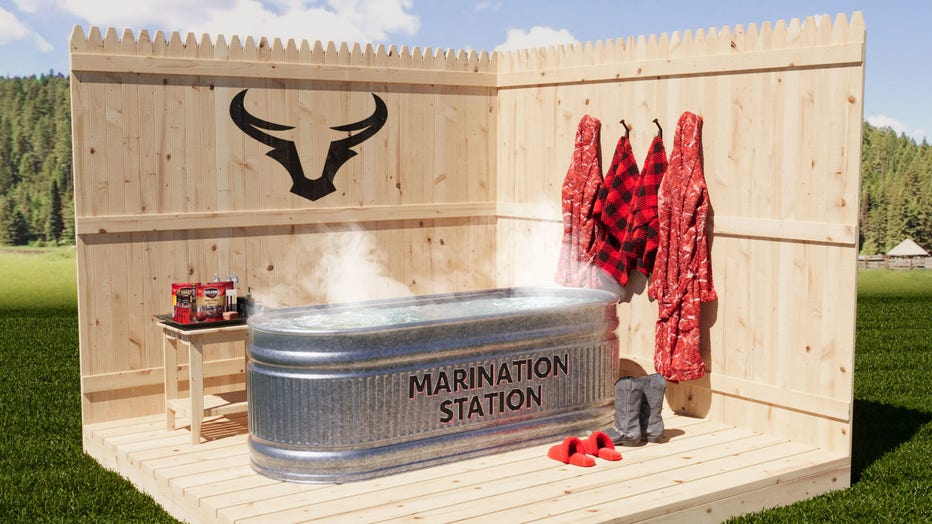 Marination Station (Jack Link's)
The package also includes a meat feast with a private chef. Marinated flank steak bruschetta with a jerky-infused cream sauce, teriyaki beef and bison meatballs, juicy tomahawk steak, and New York style cheesecake with a jerky and graham cracker crust are on the menu.
READ MORE: Wendy's and T-Pain team up to 'Buy U a Frosty' – how to get a free one
Link Snacks, the maker of Jack Link's meat products, describes the retreat as "an immersive, five-sense experience that will be seared into the minds of our meat-loving guests for years to come."
Bookings for stays in late August will open up on June 12.