Jack Evans fined $20K by Board of Ethics and Accountability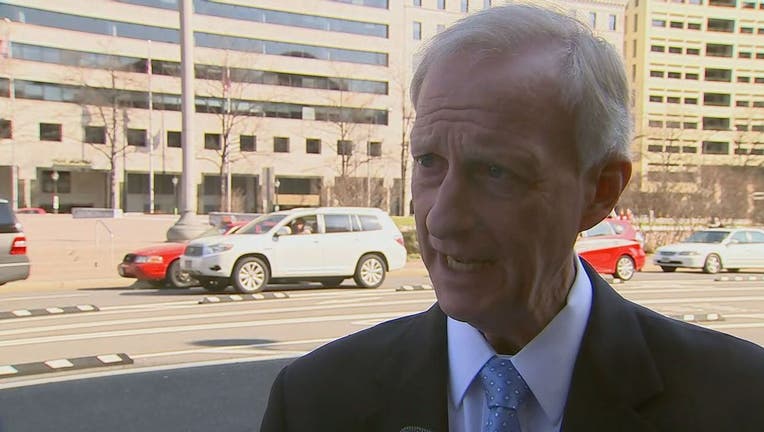 article
WASHINGTON - Embattled D.C. Councilmember Jack Evans has been hit with a $20,000 fine by the District's Board of Ethics and Accountability.
The Board says it will release additional details regarding the fine later today.
Evans has been the target of an ever-expanding investigation that included an FBI raid at his Georgetown home in June.
Evans has been reprimanded for alleged "influence peddling" by the D.C. Council and is facing a federal investigation.
The raid arrived in the wake of a WMATA probe, which discovered an ethical violation.
This is a breaking news update – we will have additional details as they become available.