'It finally happened!' Dog who went months without inquiry gets adopted in Stafford County
STAFFORD COUNTY, V.a. (FOX 5 DC) - A dog in Stafford County has been adopted after months of not receiving any inquiries and a Facebook post received more than 65,000 shares.
The Stafford County Animal Shelter posted on Monday that one of the dogs in their care, Sky, had not received any inquiries since arriving in November of last year.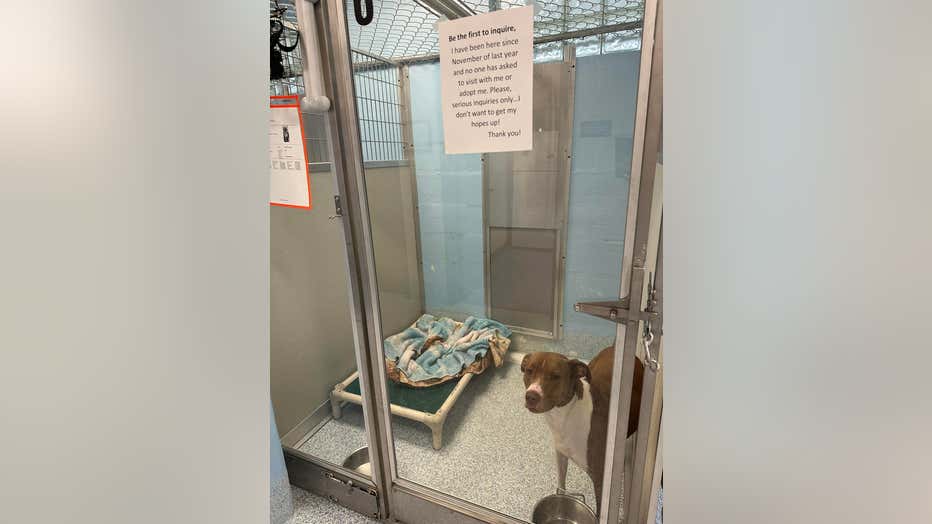 "No one has sent an email. No one has called about her. No one asks to visit with her. We have posted her multiple times…still nothing," the Facebook post reads.
READ MORE: Deputy finds elderly dog nearly frozen to death, returns pet to owner
The post received 13,000 reactions, nearly 5,000 comments and more than 65,000 shares.
Just one day later, the animal shelter posted an update that Sky had been adopted along with a photo of Sky with her new family.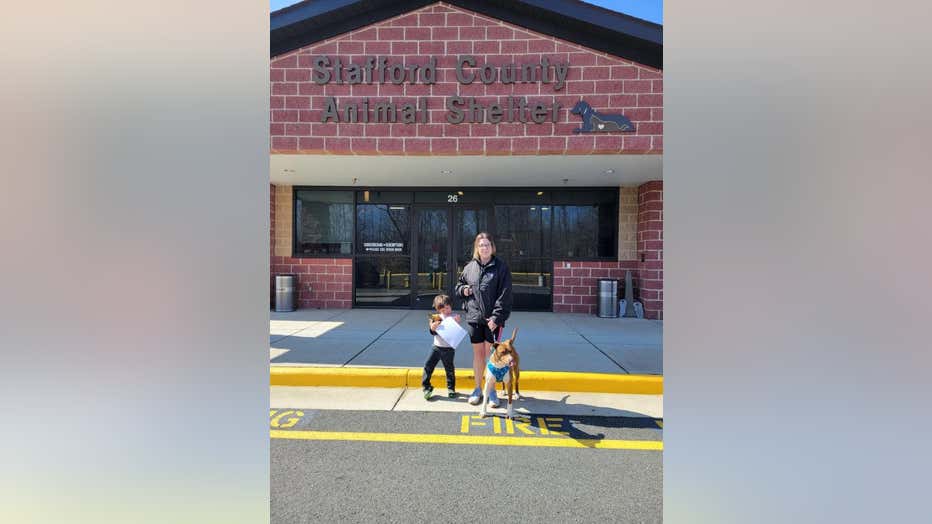 "Thank you so much for making the drive to us to take this girl home," the shelter said.