Is she pregnant? Mei Xiang's behavior is changing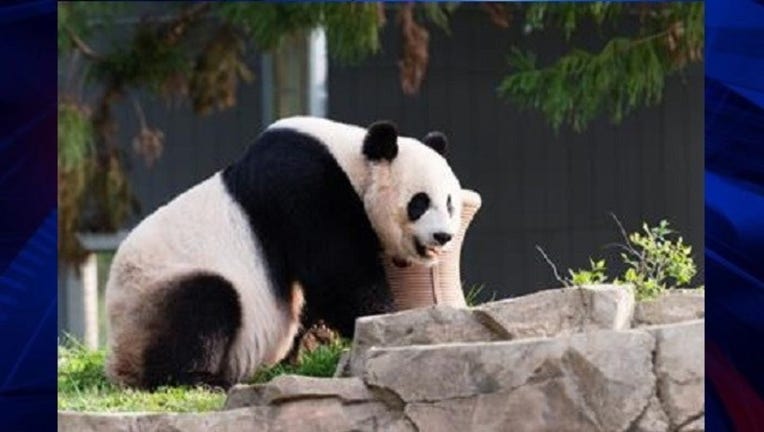 article
WASHINGTON -- Mei Xiang is exhibiting another behavior consistent with a pregnancy or pseudopregnancy, according to the Smithsonian's National Zoo.
A picture taken from the zoo's panda cam showed her licking her body on Monday.
In the caption of an Instagram post, the Smithsonian said Mei Xiang continues to sleep more, eat less and spend more time in her den.
She is also showing sensitivity to noise, zoo officials said.
Last week, scientists at the Smithsonian confirmed a slow rise in giant panda Mei Xiang's urinary progesterone levels that started July 20.
It is not clear if Mei Xiang is pregnant because a giant panda's behavior and hormones can mimic a pregnancy even if she is not pregnant.
Mei Xiang was artificially inseminated April 26 and 27 using frozen sperm collected from Hui Hui, a panda living in China, and fresh sperm collected from Tian Tian, who lives at the National Zoo.
As a result of Mei Xiang's behaviorial changes, the panda team has closed the area of the panda habitat around her den.
Visitors can still see Tian Tian and Bao Bao outside and Tian Tian inside.