ICE officers arrest undocumented immigrant charged with rape in Montgomery County
ROCKVILLE, Md. (FOX 5 DC) - An undocumented immigrant wanted for second-degree rape in Montgomery County has been arrested.
On August 10, 25-year-old Rodrigo Castro-Montejo was arrested after he allegedly raped a female victim he knew inside his hotel room. The two were drinking throughout the night which led to the victim becoming intoxicated.
In a sworn statement, the victim recalls waking up in the middle of the rape. That's when she gathered her things and drove herself to a hospital where she was given a sexual assault forensic examination.
After Montgomery County police arrested Castro-Montejo, Immigration and Customs Enforcement put out a detainer on him, however, he posted bail and left before he was picked up by ICE officials.
ICE agents say the lack of cooperation with local law enforcement makes their job difficult.
"It's better if we can cooperate with our law enforcement partners and help us out that way," says Francisco Madrigal, an ICE agent. "It's better for the taxpayer. It's better for anyone who is interested in public safety where they work and live."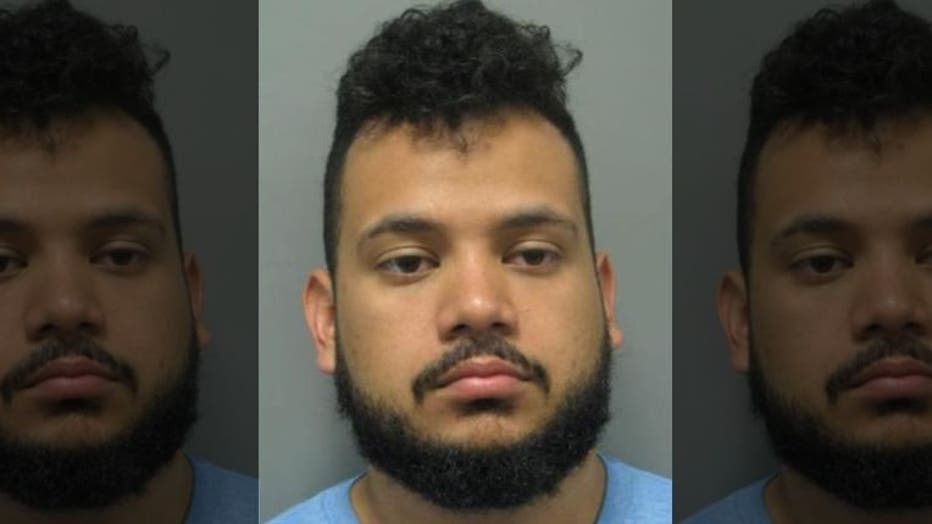 Montgomery County officials say they will not hold individuals at their jail once they've been released. They are not obligated to hold anyone for federal agents however they do alert them when they're about to release someone who ICE has a detainer on.
ICE is then forced to do door knocks. With no warrant, an individual must voluntarily open the door in order to detain them.
FOX 5 was able to ride along with ICE agents early Tuesday morning when they arrested Castro-Montejo at a home in Rockville.
"We were able to take him into custody without incident and we placed him in removal preceding," says Madrigal.
ICE agents attempted another door knock in Silver Spring but no one answered.
Castro-Montejo is currently awaiting removal proceedings.